Curtis Brown Highlight Frankfurt book fair 2011

book
| Fiction
| 2011
What if Princess Diana hadn't died? Diana's life and marriage were fairy tale and nightmare. Adored by millions, in her personal life she suffered heartbreak and betrayal. Within a life of privilege, she frequently felt trapped and alone. Constrained by protocol and precedent, she refused to follow the rules.
Untold Story
takes the life of the world's most famous woman as a point of departure, examining the past and imagining a future. The fictional princess who is the novel's heroine is at breaking point and, believing that the Establishment is plotting her assassination, she makes an irrevocable decision: to stage her own death and begin a new life under an assumed identity. After a period of intense upheaval, Lydia (as she is known) settles in small town America and establishes a fragile peace. It is threatened by thoughts of what she has lost: not the glamour and glitz of royalty but that which is most precious - her children. She is, at least, safe in the knowledge - having altered her appearance and ten years after her 'death' - that her secret will never be uncovered. But then a chance encounter with a member of the paparazzi robs her of that certainty.
Will he recognize her? Should she flee or remain calm? Is there anyone she can trust and turn to, or will she inevitably be betrayed?
Untold Story
is a novel about family and friendship, intrigue and obsession, the meaning of identity, and the peculiar calamity of fame.
Rights
Audio Rights
Available
The audio rights are handled by Alice Lutyens.
Film Rights
Available
Contact Nick Marston for more information
Kate Cooper manages the translation rights for Untold Story
Translation Rights Sold
Danish
World
Lindhardt & Ringhof
Dutch
World
Prometheus/Bert Bakker
French
World
Editions Belfond
German
World
Droemer Verlag
Italian
World
Il Saggiatore
Norwegian
World
Aschehoug & Co
Polish
World
Wydawnictwo Zysk i S-ka
Portuguese
Brazil
Editora Rocco
Portuguese
World
Bertrand Editora
Romanian
World
Litera International
Russian
World
AST Publishers
Spanish
World
Duomo Ediciones
Media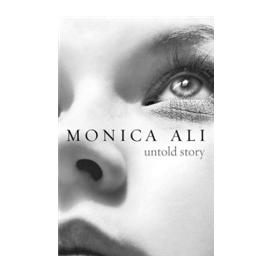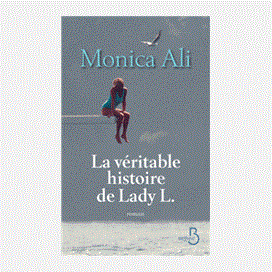 Reviews
Monica Ali puts a literary gloss on a beachread subject
Lisa Schwarzbaum
Entertainment Weekly
Brilliant...Riveting to the end
Karen Brady
Buffalo News
A great beach read...[Ali] is a gifted author
Jane Buckingham
Good Morning America
Rich...heart-felt writing
Ellen Kanner
Miami Herald
Higher-caliber writing
Kristin Tillotson
Minneapolis Star Tribune
A thriller...The denouement of Untold Story is satisfyingly unpredictable and perplexing
Judy Krueger
New York Journal of Books
An intriguing story filled with twists and turns
Sharon Galligar
Las Vegas Review-Journal
Builds to a thrilling and rewarding finish…Daring and engrossing
Kristine Huntley
Booklist (starred review)
A revelation...A compassionate portrait of the flawed and magnificent woman
Donna Bailey Nurse
Globe and Mail (Canada)
Sensational...The psychologically suspenseful chapters show what Ali is capable of
Dusan Petricic
Toronto Star
A sympathetic...insightful portrait of a woman held captive by the demons from her past
Akin Ajayi
Jerusalem Post
A masterpiece of suspense…This is a startlingly intelligent, perceptive and entertaining piece of fiction. It's quite brilliant
Henry Sutton
Daily Mirror (UK)
Untold Story is a superior thriller
Philip Womack
Daily Telegraph
Ali's third-person princess is a very convincing and sympathetic figure…Extremely skillfully done
Tibor Fischer
Observer
Absorbing…Ali has written a thoughtful book about a serious theme: the insanity of celebrity culture…But the artistry of Ali's execution justifies her risky choice of material…While reading this book, you genuinely feel she might still be out there somewhere
David Free
Weekend Australian
Ali builds the tension masterfully… A compelling and intriguing look at celebrity and the media through a fascinating and complex character
Lucy Clark
Sunday Telegraph (Australia)
An exciting psychological thriller with several unpredictable twists...Ali takes the testosterone-loaded concept of the stake-out and adds a feminine touch
Michelle Griffin
Age (Australia)
Monica Ali has always been a brilliant and provocative writer, but Untold Story is not only a gripping read but a compassionate portrait of a woman in turmoil—her finest novel yet
Gary Shteyngart
author of Super Sad True Love Story
A terrific, clever, multi-layered and subtle book (and let's not forget - hugely entertaining!
Joanne Harris
author of Chocolat
It is always said that Princess Diana was hunted and haunted, that her story contained the seeds of a contemporary myth. It was obvious that only the imagination of a first-rate novelist could master that material and make it fully and unforgettably alive. We now have the book we have been waiting for in Monica Ali's Untold Story. It is a beautiful, gripping accomplishment, a treat for the heart and the head, and will be a joy to readers who believe in the possibility that a book can transform your basic sense of life
Andrew O'Hagan
Booker-shortlisted author of Our Fathers
Astonishing…Tightly structured and lyrically told
Meredith Maran
People
Ms. Ali builds tension as slickly as any thriller screenwriter
Michiko Kakutani
New York Times
An unapologetic hybrid of a novel, a literary examination of identity and a page-turning thriller, complete with car chase
Sara Nelson
O, the Oprah magazine
A dazzling feat...All the pistons are firing
Marie Arana
Washington Post
Haunting and intensely readable, this is something between a thriller and a ghost story
Lady Antonia Fraser
Ali, a gorgeous stylist, has a wicked good time describing Grabowski in all his rumpled, greasy glory...Beautifully written and cleverly imagined
Andrea Simakis
Cleveland Plain Dealer
Thoughtful, compassionate…A suspenseful and gripping read
Suzi Feay
Financial Times
Irresistible...Lydia's unsent letters...are delightful, containing the novel's emotional core
Curtis Sittenfeld
New York Times Book Review
Ali tells her story with unobtrusive, restrained prose...Remarkable...Astounding
Martha McPhee
San Francisco Chronicle
One wonders, why didn't someone write this novel sooner?...[Ali is] a true thriller writer
Susan Salter Reynolds
Los Angeles Times
Norman Rockwell couldn't paint a more affectionate portrait of small-town America
Deirdre Donahue
USA Today
it is a thoughtful, compassionate and utterly untrashy piece of work. It is also, in the last third especially, a suspenseful and gripping read
Suzi Feay
Financial Times
Full Review
Clever is the word that kept coming to my mind as I read Untold Story. Clever idea, cleverly researched, cleverly done...
Tibor Fischer
The Guardian
Full Review