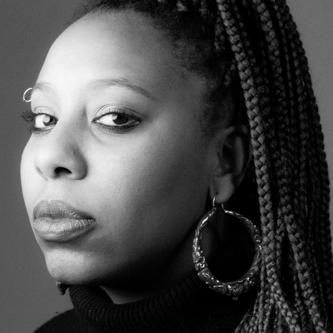 Morgan Parker is the author of Magical Negro, There Are More Beautiful Things Than Beyoncé and Other People's Comfort Keeps Me Up at Night. Her debut book of nonfiction will be released in 2020 by One World. Parker received her bachelor's degree in anthropology and creative writing from Columbia University and her master's in poetry from NYU.
Her poetry and essays have been published and anthologized in numerous publications, including the Paris Review; The BreakBeat Poets: New American Poetry in the Age of Hip-Hop; Best American Poetry 2016; the New York Times; and the Nation. Parker is the recipient of a 2017 National Endowment for the Arts Literature Fellowship, winner of a 2016 Pushcart Prize, and a Cave Canem graduate fellow.
Get on board this trip; it is like no other
D.A. Powell
on There Are More Beautiful Things Than Beyoncé
This is a marvelous book. Morgan Parker is a fearlessly forward and forward-thinking literary star.
Terrance Hayes
on There Are More Beautiful Things Than Beyoncé
RT @IsaacFitzgerald: 🤞🖤🔥 DIRTBAG TOUR 🤞🖤🔥 Kicks off w/ @theferocity in NYC, then @JasonReynolds83 in DC, @Scaachi in Boston, @Kristen_Arne…
Follow @morganapple