There Are More Beautiful Things Than Beyoncé
book
| Fiction
| Feb 2017
UK & Comm →
Constable & Robinson
(Ed. Sarah Castleton)
A TIME Magazine Best Paperback of 2017
One of Oprah Magazine's "Ten Best Books of
2017"
Outstanding collection of poems. So much soul. So much intelligence in how Parker folds in cultural references and the experiences of black womanhood. Every poem will get its hooks into you. - Roxane Gay

There Are More Beautiful Things Than Beyoncé uses political and pop-cultural references as a framework to explore 21st century black American womanhood and its complexities: performance, depression, isolation, exoticism, racism, femininity, and politics. The poems weave between personal narrative and pop-cultural criticism, examining and confronting modern media, consumption, feminism, and Blackness. This collection explores femininity and race in the contemporary American political climate, folding in references from jazz standards, visual art, personal family history, and Hip Hop. The voice of this book is a multifarious one: writing and rewriting bodies, stories, and histories of the past, as well as uttering and bearing witness to the truth of the present, and actively probing toward a new self, an actualized self.

This is a book at the intersections of mythology and sorrow, of vulnerability and posturing, of desire and disgust, of tragedy and excellence.


Rights
Film Rights
Available
Contact Daniel Kirschen for more information
Audio Rights
Available
The audio rights are handled by Liz Farrell.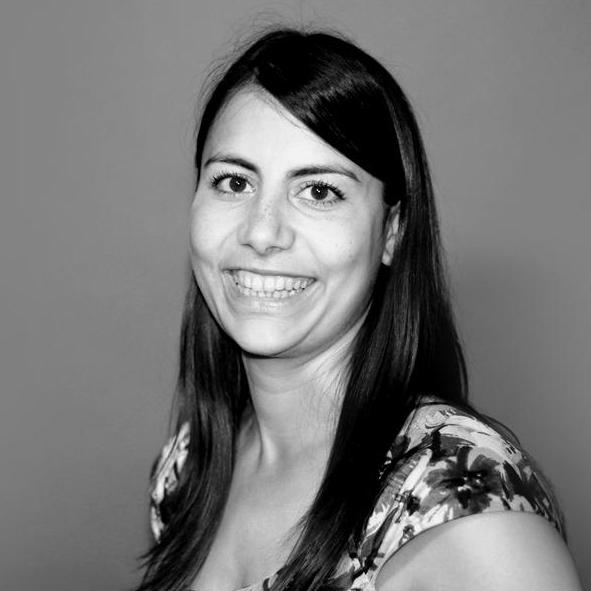 Sophie Baker manages the translation rights for There Are More Beautiful Things Than Beyoncé
Reviews
Get on board this trip; it is like no other



D.A. Powell
Full Review
This is a marvelous book. Morgan Parker is a fearlessly forward and forward-thinking literary star.



Terrance Hayes
Full Review
Yet despite fluctuations in voice, these poems are, without a doubt, Parker's as she encapsulates vulnerability, feminism, and utter fearlessness in rhythmic, glittering verse. In a nod to Mickalene Thomas, Parker writes, "We bright enough to blind you." Her words truly are.



Booklist
Full Review
Outstanding collection of poems. So much soul. So much intelligence in how Parker folds in cultural references and the experiences of black womanhood. Every poem will get its hooks into you.
Roxane Gay
I love these poems by Morgan Parker. They tell everything exactly like it is, and they don't let us off the hook―about how we run this country, about race, about how we spend our time . . . They hit you with the authority and moral clarity of Langston Hughes, and have the omnivorous eye of Frank O'Hara.

Matthew Rohrer
I can and have read Morgan Parker's poems over and over . . . She writes history and pleasure and kitsch and abstraction, then vanishes like a god in about 13 inches.



Eileen Myles
[Morgan Parker's] poems are delightful in their playful ability to rake through our contemporary moment in search of all manner of riches, just as they are devastating in their ability to remind us of what we look like when nobody's watching, and of what the many things we don't ― or can't ― say add up to.



Tracy K. Smith
Employing fierce language and eschewing fear of unflattering light, Parker pays homage to the deep roots and collective wisdom of black womanhood.



Publishers Weekly Starred Review
Full Review
The first thing you have to understand is that Morgan Parker is one of the most fascinating poets working today.
Book Riot
Full Review
As soulful as it is timely, There Are More Beautiful Things Than Beyoncé is a daring collection you'll want to bask in all year long.



Most Anticipated Feminist Book Releases of 2017 - Bustle
Full Review
If you loved Roxane Gay's essay collection Bad Feminist, then you'll love
12 New Must-Read Poetry Collections By Poets Of Color - Bustle
Full Review
"THERE ARE MORE BEAUTIFUL THINGS THAN BEYONCÉ"MORGAN PARKER'S NEW COLLECTION IS A COMPLEX TRIBUTE TO BLACK AMERICAN WOMANHOOD

The book is a tribute to Black American womanhood, an ode to the joys and sorrows and triumphs of being Black and female in this sick, lovely, dangerous world - and every word inside is beautiful, even when they hit you hard like a punch in the chest or make you want to cry
Amelia Avrelan Luvino
Bitch Media
Full Review
Poet Morgan Parker on Why Beyoncé Is a Metaphor for Every Black Woman

With lines like "I try to write a text message to describe my feelings but the emoticon hands are all white" (These Are Dangerous Times, Man) or "When I drink anything out of a martini glass I feel untouched by professional and sexual rejection." (Another Another Autumn in New York) and "I am exclusively post-everything" (Poem on Beyonce's Birthday), Parker deploys Beyonce's voice to probe themes of sex, isolation, erasure and depression.
Tahirah Hairston
New York Magazine
Full Review
This singular poetry collection is a dynamic meditation on the experience of, and societal narratives surrounding, contemporary black womanhood...these exquisite poems defy categorization.

The New Yorker
Parker's poems bring heat to the art of Mickalene Thomas, the racial politics of Barack Obama's presidency, the body politics of Beyoncé and the danger of moving through America in a black body.

TIME Magazine (Best Paperbacks of 2017)
A brash, risqué collection that explores what it means to be a black woman in contemporary American culture.

The Washington Post
Morgan Parker's bombastic second book profoundly expresses a black millennial consciousness with anger and appetite.

NPR.org