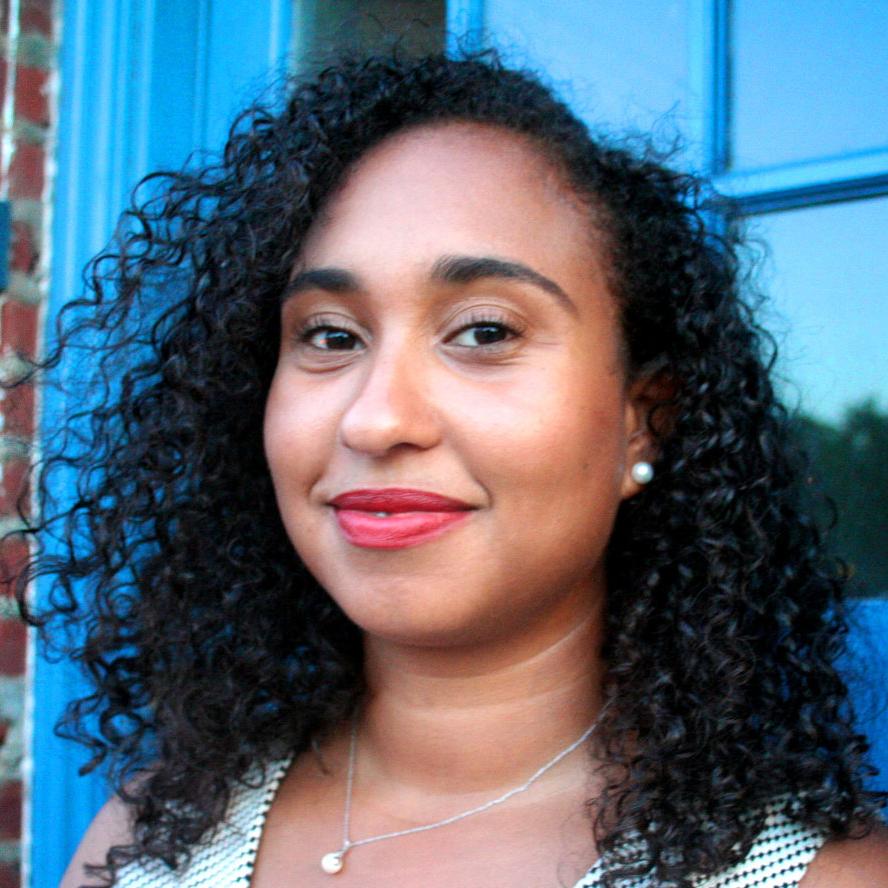 Naima Coster is the author of Halsey Street (2018), a novel of family, loss, and renewal, set in a rapidly gentrifying Brooklyn. Halsey Street has been recommended as a must-read by People, Essence, Bustle, Electric Lit, BitchMedia, The Root, Well-Read Black Girl and The Skimm, among others. It was a Finalist for the 2018 Kirkus Prize for Fiction and received starred reviews from Library Journal, School Library Journal, and Kirkus. People hailed it as "a masterful tale of family failures and forgiveness." Naima's stories and essays have appeared in the New York Times, Catapult, Arts & Letters, Aster(ix), The Rumpus, Kweli, The Paris Review Daily, among others. She holds an MFA in Creative Writing from Columbia University, as well as degrees from Fordham University and Yale. ​
A quiet gut-punch of a debut…Absorbing and alive, the kind of novel that swallows you whole.
Kirkus Reviews Starred Review
on Halsey Street
Naima Coster is definitely a writer to watch. Her clear-eyed writing interrogates race, class, and family in a refreshing and thoroughly engaging way. A lovely and thoughtful book.
Jacqueline Woodson
author of Another Brooklyn and Brown Girl Dreaming on Halsey Street
In her perceptive, memorable debut, Coster reveals the personal toll that gentrification takes on one damaged Bed-Stuy family…Penelope's status as both an insider and an outsider in her childhood home affords Coster an acute perspective from which to consider the repercussions of gentrification, as well as a family's legacy of self-destruction.
Publishers Weekly
on Halsey Street
Coster's absorbing and beautifully written novel Halsey Street haunts me still. Set in two cities I love, Pittsburgh and New York, it's both lucidly familiar and emotionally unpredictable. It's a novel that faces head-on the complicated ways women are split between their duty to their families and their personal passions. In this deeply profound and moving story, Penelope es tremenda!
Angie Cruz
author of Soledad and Let It Rain Coffee on Halsey Street
In her stunning debut novel, Coster remarkably renders the complexities of people and their many relationships as well as the tricky interplay of past and present. Alternately delivered from the perspective of Penelope and Mirella (with a little Spanish mixed in), Coster's realistic depictions of these two hurt and angry women and the broken man who connects them will haunt readers while making them flinch, gasp, and quite possibly cry. Wow. Powerful, unforgettable, and not to be missed.
Library Journal Starred Review
on Halsey Street