film
Role Morello Production Company Sigma Films
You Instead was shot over the course of five days at last year's T in the Park Festival in Scotland and features music written by Natalia and co-star Luke Treadaway.

When Morello encounters indie star Adam soon after their arrival at T in the Park Festival, they don't get off to the best of starts and become embroiled in a battle of sparring wits. When a mischievous passer-by handcuffs them together and disappears into the crowd with the only key, the pair are forced to endure the next 24 hours stuck to one another's side.

Natalia plays rock chick Morello, the feisty leader of a band playing at the festival.
Media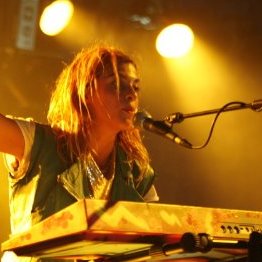 Reviews
The real find [...] is Natalia Tena as the feisty and dynamic Morello...She confirms she has the dynamism and personality to handle a lead role.
Mark Adams
Screen Daily