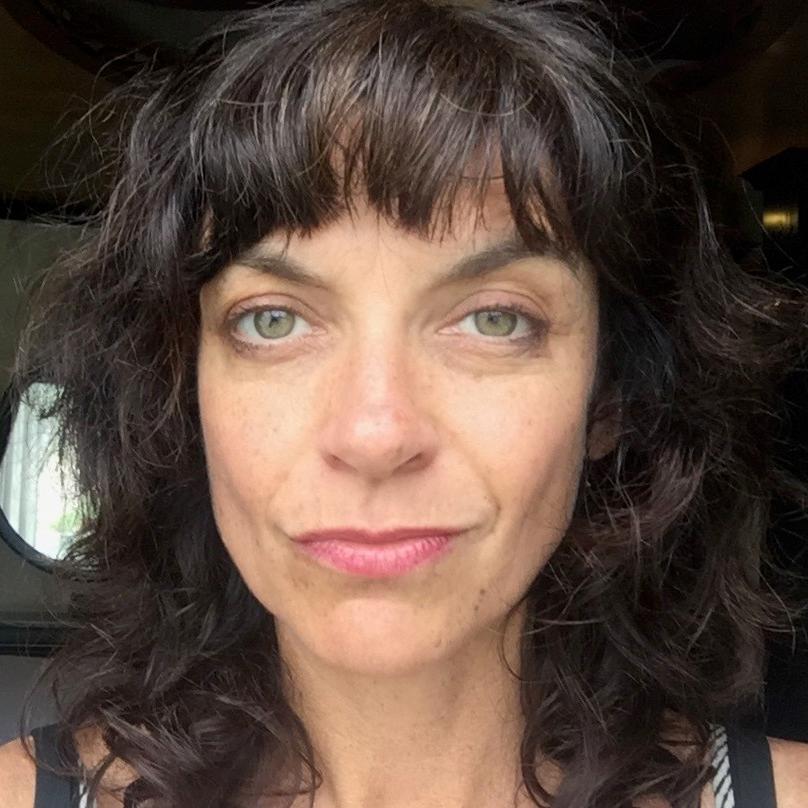 Film
Director
Comedy feature about a school janitor & who takes an overweight pupil under her wing and trains him to become a sumo wrestler.
Main Journey
In Development
TV
Director
Producer
Angie Fielder & Polly Staniford
The Unusual Suspects is a female friendship story about a group of women from different walks of life wrapped up in a wildly entertaining heist caper. Selected for Series Mania.
Aquarius Films for SBS and About Premium Content
Creator
Mark O'Toole & Meg O'Connell
Starring
Pallavi Sharda
Maria Angelico
A comedy following the topsy-turvy life of Maddie and her friends as they navigate the pandemic, partners, and the new parameters of life, all from the safety of their very own virtual bar. This series was created, shot and edited during the Australian lockdown. Natalie rehearsed and directed the series over zoom.
Orange Entertainment & Unless Pictures
for
ABC
Creator
Vicky Jones & Phoebe Waller-Bridge
Producer
D. J. Carson & Phoebe Waller-Bridge
Starring
Merritt Wever
Domnhall Gleeson
Phoebe Waller-Bridge
A woman living a humdrum existence gets a text inviting her to fulfil a pact made with her childhood sweetheart.
Creator
Armando Iannucci & Tony Roche
Producer
Steve Clark-Hall
Starring
Hugh Laurie
Josh Gad
Space captain Ryan Clark of the Avenue 5 tries to get along with others in the space tourism industry.

Producer
Andrea Denholm & Jess Leslie
Starring
Peter Helliar
Lisa MCCune
A comedy about a couple navigating the daily challenges of a marriage that's more about routine than romance.

Princess Pictures & Pablo Pictures
for
Network 10
Writer
Jo Brand and Morwenna Banks
Starring
Jo Brand
Alan Davies
Aisling Bea
Hit comedy set in the social services department of a local authority.
What Larks! Productions
for
Sky Arts
Producer
Kate Norrish and Polly Leys
Starring
Mary McCormack
Jessie Cave
Nick Helm
Comedy-drama following four life-long friends who become multi-millionaires - overnight.
Hillbilly Films
for
Channel 4,
AMC
Producer
EP - Joel Wilson and Jamie Campbell
Starring
Anders Hayward
Ade Oyefeso
Brittney Wilson
Alice Lee
Tim Key
Comedy-drama series by Tom Basden following a motley gang of travelers trying to find themselves.
Producer
Paul Walton, Rick McKenna and Laura Waters
Starring
Magda Szubanski
Glenn Robbins
Amy Schumer
An Australian sketch show full of crazy and hilarious short stories.
McWaters Productions
for
Comedy Channel,
Australia
Starring
David Hasselhoff
Mark Quartley
Series following The Hoff (David Hassellhoff) as he moves to the UK to get his career back on track and make sense of his increasingly surreal life.
Me and You Productions
for
Dave
Producer
Adam Tandy & Armando Iannucci
Writer
Jesse Armstrong, Sam Bain, Simon Blackwell
Starring
Peter Capaldi
Joanna Scanlan
Rebecca Front
Madcap comedy set in the Department of Social Affairs and Citizenship.

Starring
Sean Verey
Scarlett Alice Johnson
Yasmin Paige
Dylan Edwards
A heart-warming comedy following two unlikely young parents-to-be.
Little Comet
for
BBC Three
Creator
Georgia Pritchett
Producer
Catherine Bailey
Starring
Doon Mackichan
Jane Dowden
Jessica Gunning
A quick-cutting sitcom crossed with a sketch show, set in a hairdressing salon where the owner turns a blind eye to the various faults, failings and eccentricities of her staff.

Producer
Jim Poyser & Nicola Shindler
Starring
Sue Perkins
Joanna Scanlan
Nicola Walker
Comedy series following Sara who has had an ultimatum from her best friends. She either comes out to her parents or they will do it for her.
Red Productions
for
BBC One
Producer
Catherine Gosling Fuller
Starring
Gaby Roslin
Tim VIne
Original multi-cam studio pilot.
Writer
Matt Brito, Robert Evans
Starring
Miranda Hart
Tanya Franks
Ed Weeks
Children's series set in a chaotic hotel where everything seems to go wrong.
Producer
Producer
Adam Tandy & Armando Iannucci
Writer
Jesse Armstrong, Sam Bain, Simon Blackwell
Starring
Peter Capaldi
Joanna Scanlan
Rebecca Front
Madcap comedy set in the Department of Social Affairs and Citizenship.
Producer
Armando Iannucci (EP)
Starring
Rebecca Front
Morwenna Banks
Original studio sitcom pilot.
Starring
MyAnna Buring
Joel Fry
Neil Maskell
Comedy sketch show set in a surreal parallel universe where film and TV special effects are part of everyday life.

Production Team
Writer
Dawn French, Jennifer Saunders & Sue Perkins
Starring
Jennifer Saunders
Joanna Lumley
Idris Elba
Series following the wild misadventures of Edina Monsoon and her best friend Patsy Stone, who live in a near-constant haze of drugged, drunken selfishness.
Director
Michael Cumming & Becky Martin
Stand-up comedian Mark Steel gives satirical and educational lectures on some of history's greatest thinkers.
Producer
Adam Tandy & Armando Iannucci
Writer
Simon Blackwell, Adam Buxton
Satirical sketch show set in the future looking back over the beginning of the 21st century, between 2005 and 2030.
Other
Director
Comedy Drama Additional Scenes & Interviews
BBC4 Red Button/DVD/Online
Produced by Jonathan Harvey
Sketches for BBC Comedy Online
Produced by Gareth Edwards
Producer
Animated Sketches, Deleted Scene & Interviews for BBC2 Red Button/DVD/ Comedy Online
Executive Produced by Will Saunders
Animated Sitcom Shorts for BBC Comedy Online/ Trunk
Executive Produced by Will Saunders