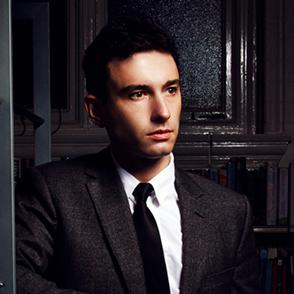 Neil


Spring

Bestselling author of The Ghost Hunters and The Watchers
Neil Spring is the bestselling author of The Ghost Hunters and The Watchers.
The Ghost Hunters received positive reviews from critics. The Sunday Times Culture Magazine described it as "serpentine and surprising in its plotting." The Daily Mail described it as a "deft, spooky psychological drama based on a true story." The Metro described the novel as "a substantial fictional sweetmeat with a kernel of truth.

The critically acclaimed one off film ITV film Harry Price: Ghost Hunter, starring Rafe Spall, was adapted from The Ghost Hunters.

The screen rights to The Watchers are under option with an independent production house and the novel itself was shortlisted for the People's Book Prize.

He was educated at the University of Oxford, where he read Philosophy, Politics and Economics. He is Welsh and lives in central London.

Television
Development Executive
Creative Consultant
Starring
Cara Theobold
Tom Ward
Rafe Spall
Zoe Boyle
Richie Campbell
RT @rosscoulthart: And then there was that mysterious sighting of 'drones' over Gatwick Airport in the UK. One of England's busiest airport…
Follow @NeilSpring