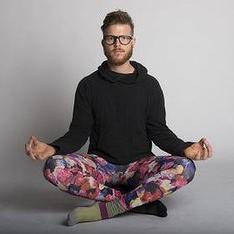 Nick


Boshier

Creator, writer, director and actor for television
Nick Boshier is the co-creator and actor in the ABC2 multiplatform series Soul Mates, which is a spinoff of the web series Bondi Hipsters (whose channel has hosted in excess of 8 millions views to date). Soul Mates follows the journey of two friends who are continually drawn together across the course of human history. Series 2 aired on SeeSo in the US and ABC in Australia.
Along with his Bondi Hipsters and Soul Mates co-creator Christiaan Van Vuuren, the duo won the GQ 2014 Award for Comedians of the Year.
Nick is a writer, director, producer, actor and creator of two additional YouTube sensations: Trent from Punchy (the original video has over 7 million views) and the animated Beached Az (more than 8 million views).
Off the back of this success, Beached Az was adapted into two series of ten interstitial episodes for the ABC.
With his Production Company Ludo Studios, Nick co-created series #7DaysLater that aired on ABC2 and won the International Digital Emmy® Award for Best Digital Fiction. 7DaysLater is currently in development on its second series.
Fresh off their Emmy® win, Ludo Studios is development with ABC and Comedy Central, for their animated comedy series Doodles, with Nick set to produce. Doodles is a multi-platform and interactive animated comedy series that takes real people's drawings via social media and turns them into hilarious animated micro-movies featuring a cast of coloured-in characters.