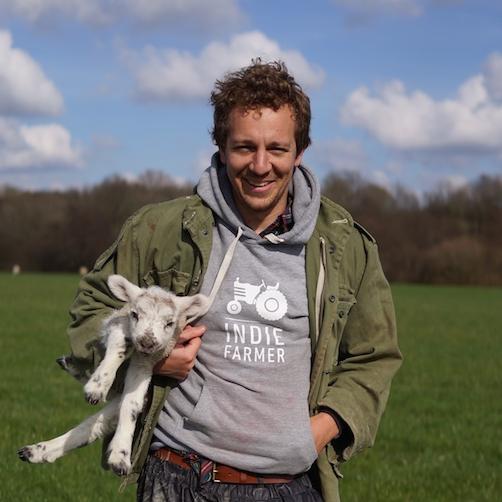 Indie Farmer was launched in March 2014 by Nigel Akehurst, a farmer's son and creative entrepreneur, to provide a platform for the new breed of "Indie Farmers" – small scale producers, growers and livestock keepers – that are redefining tradition and exploring new ways to farm and produce real food. Indie Farmer publishes stories that celebrate the farmers and food producers that feed us and gives a voice to those dedicated to making better, healthier, and safer food.
In the summer of 2014 Nigel embarked on a 6 week road trip on his scooter 'Veronica' meeting Indie Farmers around the UK. Inspired by the people and places he visited, Nigel decided to give up city life to move back to the small family farm in East Sussex to become a beginner farmer himself, whilst continuing to build the Indie Farmer community of readers, writers and contributors.
In its first year Indie Farmer has built up a growing, loyal community with it's unique mix of profiles, interviews and photo stories direct from farmyards, fields, breweries, kitchens and beyond…
RT @FionaMDick: Just eaten the first steak from my @IndieFarm delivery of 10kg of beef. Wowzers, so yummy!
Follow @IndieFarm