When Dillon's dad turns up unannounced to take him and his brother on a trip, Dillon isn't sure what to do - Mum's at work and they haven't seen Dad in months. Dillon's little brother Robbie is ecstatic to see his father and desperate to go. But something's not right. Why won't Dad let them use their phones? And why are their faces plastered all over the news? What exactly does Dad want with them? A dark, gritty drama.
Nigel is the well-established author of many children's books, including BUDDY, which was made into a TV series in 1986, followed up by the film of the sequel in 1990.
Rights
manages the translation rights for On The Edge
Media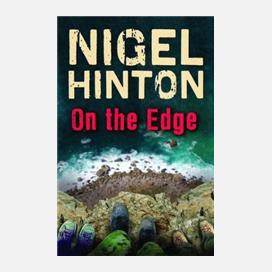 Reviews
Terrifying and overwhelmingly sad, this powerful book deserves to be widely read.
Alison Hurst
The School Librarian Magazine
Full Review