In six days, Silas Mudd will celebrate his 100th birthday. He is alarmingly healthy and tough as old boots - which is more than can be said of his son Will. 'Not sure he'll make old bones,' Silas confides loudly to Coral, his daughter-in-law. But there is no doubt that Silas's son and his two daughters will be at the party. Best outfits and good form are what they think Silas wants served up, and they dare not disappoint him. This is not a family that reveals disturbing thoughts or truths.
But Silas is the only one left who knows exactly what is shoring up his family. So he sits, waiting and thinking, wondering what would happen if he were to tell.
Rights
Kate Cooper manages the translation rights for Ruffian on the Stair
Media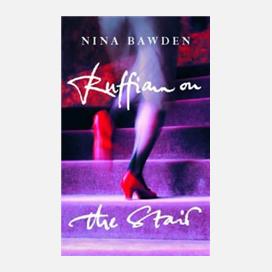 Reviews
An upper-middle class version of Mike Leigh's Secrets and Lies
Independent on Sunday
...she is a wonderfully accomplished writer and this is a very enjoyable book.
Times
Full Review