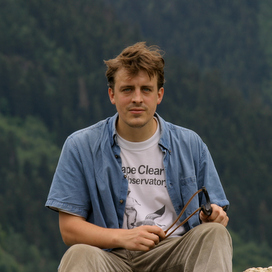 Oliver Bullough grew up in Wales, studied Modern History at Oxford and moved to St Petersburg in 1999. He stayed in Russia for much of the next seven years, working mostly as a correspondent for Reuters specialising in Chechnya and the Caucasus region.
On returning to Britain in 2006, he wanted to write more about his experiences in Chechnya. The result was Let Our Fame Be Great, a travel and history book published by Penguin in 2010, which described his journeys to find the scattered peoples of the mountains. It was shortlisted for the Orwell Prize in the UK, and won the Cornelius Ryan award in the US.
His second book, The Last Man in Russia, was published to brilliant reviews in 2013.
He lives in London with his wife and son.