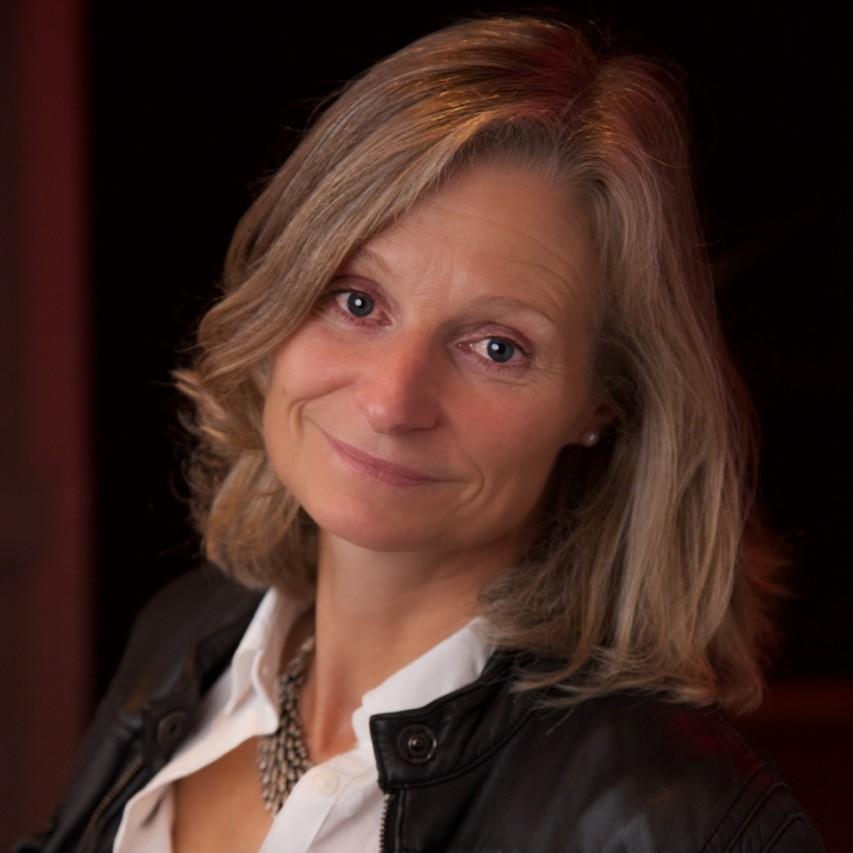 Olivia Hetreed is a British screenwriter, whose work includes the multi-award winning, BAFTA and Oscar nominated Girl with a Pearl Earring, starring Colin Firth and Scarlett Johansson, and the award-winning, critically-acclaimed radical adaptation of Wuthering Heights directed by Andrea Arnold.

Olivia's international film projects include Bosnia's first animated feature, Birds Like Us, voiced by Jeremy Irons and Alicia Vikander, Finding Altamira, starring Antonio Banderas and The Journey, Iraq's Oscar in 2018. She has worked extensively in TV drama (including The Canterbury Tales, The Treasure Seekers, Roman Mysteries) and has a number of projects in current development in the UK and US. Sympathetic Ink, her company with producer Andy Paterson, develops and produces her work and others, including Danis Tanovic's Tigers.

Olivia was President of the Writers' Guild of Great Britain, which represents over 2,000 professional fiction writers. She is an experienced mentor of new writing talent, working with Arvon Foundation, the London Screenwriting Festival, Sarajevo Talent Campus, and several film schools. She was also selected for the prestigious NFTS/Disney Diverse Directors Workshop.


Olivia currently has several film projects in development and is also developing
TV projects
Hackabout
with Sony and
Song Of The Sun God
with Synchronicity Films.
Film
Writer
Starring
Lesley Manville
Isabelle Huppert
Raindog Films & Silver Reel Films
In development
Based on the best-selling novel by Kate Summerscale
Based on the novel by Neil Gunn
Based on the novel by Georgette Heyer
Producer
Alvaro Longoria & Andy Patterson
Starring
Antonio Banderas
Golshifteh Farahani
Rupert Everett
Pierre Niney
Nicholas Farrell
Drama about a young girl and her archaeologist father who discover pre-historic paintings in a cave in Spain
Starring
Jeremy Irons
Alicia Vikander
Jim Broadbent
Producer
Robert Bernstein, Kevin Loader & Douglas Rae
Starring
Shannon Beer
Solomon Glave
James Howson
Paul Hilton
Simone Jackson
Kaya Scodelario
Feature film adaptation of Emily Bronte's classic novel
Producer
Anand Tucker and Andy Paterson
Starring
Scarlett Johansson
Colin Firth
Tom Wilkinson
Judy Parfitt
Cillian Murphy
Feature film adapted from the novel by Tracy Chevalier
Pathe
Archer Street Productions
Starring
Brooke Kinsella
Lone Madsen
Oliver Tobias
Miriam Margolyes
Clare Matthews
Short film about a model and her self concious younger sister
Television
Writer
Synchronicity Films
In development
Drama about one of the most powerful women of the Middle Ages
Starring
Francesca Isherwood
Eli Machover
Harry Stott
Rebekah Brookes-Murrell
Stephen Mapes
Lead writer on the five-part BBC series based on Caroline Lawrence's best-selling children's novels
The Little Entertainment Group
for
CBBC
Starring
Nikki Amuka-Bird
Andrew Lincoln
Adam Kotz
Rakie Ayola
Kika Markham
Modern adaptation of Chaucer's classic tale
Ziji Productions
for
BBC1
Producer
Paul Brown and Alan Horrox
Director
Stacey Stewart Curtis
Starring
Kevin Whately
Megan Follows
Alison Pill
Sophie Bennett
Michael Cera
Feature length TV drama adaptation of Susan Coolidge's novel
Starring
Ian Richardson
Rik Mayall
Pauline Quirke
Celia Imrie
Sarah-Jane Potts
Adaptation of Oscar Wilde's ghost story which aired on Boxing Day on ITV1
Starring
James Wilby
Nicholas Farrell
Gina McKee
Donald Sinden
Felicity Jones
Christmas day film about an Eighteenth Century inventor and his struggle to create a refrigeration machine
Starring
James Hazeldine
Anita Dobson
Children's drama about a troubled young boy who is reluctantly fostered by a hard-working woman
Tetra Films
for
Channel 4
Theatre
Writer
Play about John Henry Newman which was specially commissioned for the 450th anniversary Gala of Trinity College, Oxford
Radio
Writer
Friday drama which deals with the aftermath of the Bosnian War
Production Company BBC
Broadcaster
BBC Radio 4