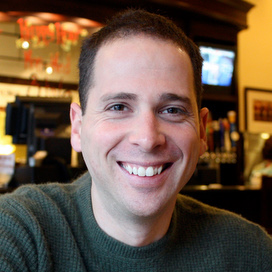 Ori Brafman has been a lifelong entrepreneur in business, government, and the nonprofit sector.

Ori's first book, The Starfish and the Spider: The Unstoppable Power of Leaderless Organizations (Penguin Portfolio) was released in October 2006, and is currently in its 16th printing. He is the co-author with his brother, Rom Brafman of The New York Times bestsellers Sway and Click.

Ori has appeared on BBC, National Public Radio, Wall Street Journal/MarketWatch video, Fox News, CSPAN, AP Video, and National-Cable-Radio among others. He has presented before audiences at Microsoft, Amazon, Televisa, Stanford Business School, Harvard Business School, and many others.

Ori holds a BA in peace and conflict studies from UC Berkeley and an MBA from Stanford University Graduate School of Business.