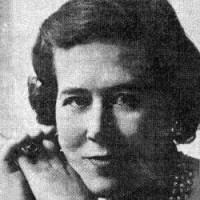 Pamela


Hansford Johnson


Novelist, playwright and poet

1912–1981
Pamela Hansford Johnson, Baroness Snow was an English novelist, playwright, poet, literary and social critic. She began her literary career by writing poems, which were published by Victor B. Neuburg in the Sunday Referee. Her first novel, This Bed Thy Centre, was published in 1935. In 1950, Pamela married the novelist C. P. Snow.
She wrote 27 novels. Her themes centred on the moral responsibility of the individual in their personal and social relations. The fictional genres she used ranged from romantic comedy (Night and Silence, Who Is Here) and high comedy (The Unspeakable Skipton) to tragedy (The Holiday Friend) and the psychological study of cruelty (An Error of Judgement).Her last novel, A Bonfire, was published in the year of her death, 1981.
Hansford Johnson also wrote two detective novels, jointly with her first husband Neil Stewart, under the joint pseudonym, Nap Lombard. She wrote seven short plays, six of them in collaboration with C P Snow. She had published a number of critical works, short stories, verse, sociological studies, and a collection of autobiographical essays. She reviewed extensively for magazines and newspapers and broadcast on the radio programme The Critics. She held visiting academic positions at a number of North American universities including Harvard, Yale, Berkeley, Haverford, Cornell, Wesleyan. In 1963 she received an honorary degree from Temple University.