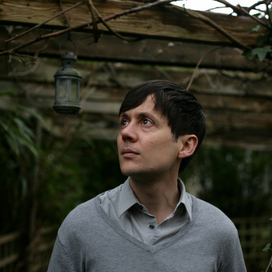 Patrick


Barkham

Non-fiction writer and journalist
Patrick Barkham is a writer and journalist. He has worked for The Times
and the Guardian, where he is a features writer.
Patrick grew up in Norfolk and studied at Cambridge University. He has a keen interest in nature. His first book, The Butterfly Isles: A Summer In Search of Our Emperors and Admirals, was described as 'vivid, adept, unapologetic . . . wonderfully catching the spirit of these ethereal creatures' (Guardian).
His next book, Islander, will be published by Granta in October 2017..
Court to probe Carrie Symonds' influence on PM after cancellation of badger cull https://t.co/2acEcCbT8L
Follow @patrick_barkham
A rare delight of a book
Alan Titchmarsh
on The Butterfly Isles: A Summer in Search Of Our Emperors and Admirals
Striking and inventive… [Coastlines is an] informative, enthusiastic and at times rapturous celebration of our shores
Blake Morrison
The Guardian on Coastlines: The Story of Our Shore