film


Producer

Christopher Eberts

Writer

Jason Smilovic

Starring
Morgan Freeman
Josh Hartnett
Sir Ben Kingsley
Lucy Liu

Distributor Metro-Goldwyn-Mayer (MGM) Production Company The Weinstein Company
In a classic case of mistaken identity, a man (Josh Hartnett) is confused with the friend whose apartment he is staying in, and forced by a gangland boss (Ben Kingsley) to assassinate the son of his arch enemy. But perhaps this seemingly random stranger is not quite as unlucky or as unknowing as he initially appears.
Media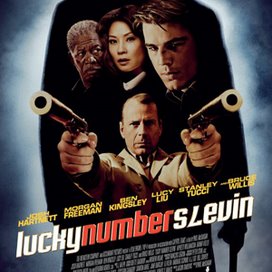 Reviews
McGuigan's exuberant direction and Smilovic's brazenly confidant script keep Lucky Number Slevin alive and kicking.
Film 4
This mistaken-identity thriller delights in narrative complication and Tarantino-esque self-awareness...Stylishly made and loaded with marquee talent.
Justin Chang
Variety