tv


Producer

Jenny Scanlon

Writer

Peter Bowker

Starring
James Nesbitt
Sarah Parish
Tom Riley

Production Company Mammoth Screen
Paul directed the first three epiosdes of this medical drama series. Created and written by Peter Bowker, Monroe was produced by Mammoth Screen for ITV.
The series follows a neurosurgeon named Gabriel Monroe, played by James Nesbitt, and portrays the effect diseases have on family and friends of patients.
The first episode was broadcast on ITV on 10 March 2011 to strong ratings.
Media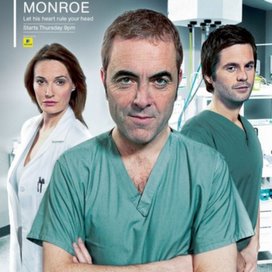 Reviews
were I to put money on whether this was ITV's next big drama, I'd say it was
Andrew Billen
The Times
Monroe is slick...it has a refreshing feeling of confidence
Sam Wollaston
The Guardian
Monroe is no upstart rival to the overstretched Holby family - it looks, sounds and, in general, is too good to be judged by such soapy standards. Comparisons to House will be hastily drawn, but it's not too far off being worthy of a place in such exalted company....Monroe is modern medical drama in quite literally rude health
Cult Box