tv
Role Various

Producer

Charlie Higson & Paul Whitehouse

Writer

Charlie Higson & Paul Whitehouse

Starring
Felix Dexter
Lucy Montgomery
Rhys Thomas

Production Company BBC Vision Productions & Down the Line
Paul co-wrote, produced and acted in the sitcom Bellamy's People with Charlie Higson. The comedy series followed fictional presenter, Gary Bellamy as he toured the nation in his quest to meet the people of Britain

After the success of his radio phone-in show (Down the Line) Gary was allowed to make the professional leap into television and given his own show. Taking in the length and breadth of the country to find and interview an eclectic array of characters (often played Paul and Charlie), Bellamy's People offered a groundbreaking insight into the population's psyches.

Media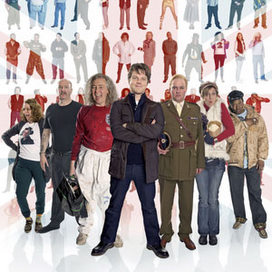 Reviews
The idea is simple: put a personality wearing a pink shirt in a 'personality vehicle', chuck in a couple of helicopter shots of the White Cliffs of Dover, the Giants' Causeway, Stonehenge and the Angel of the North, play some rousing Elgar, and everybody's happy.
Charlie Higson
Independent
Whitehouse dazzles as everyone from Martin Hole, an unreconstructed painter and decorator in an England football shirt who believes women's rights have, "gone too far – they want to get back in the kitchen, don't they?", to Graham Downes, a morbidly obese man who never leaves his bedroom, but keeps in touch with the world through "the information superhighway – that's a lot more fun than the shopping precinct in Harlow town centre on a Saturday afternoon".
James Rampton
Independent