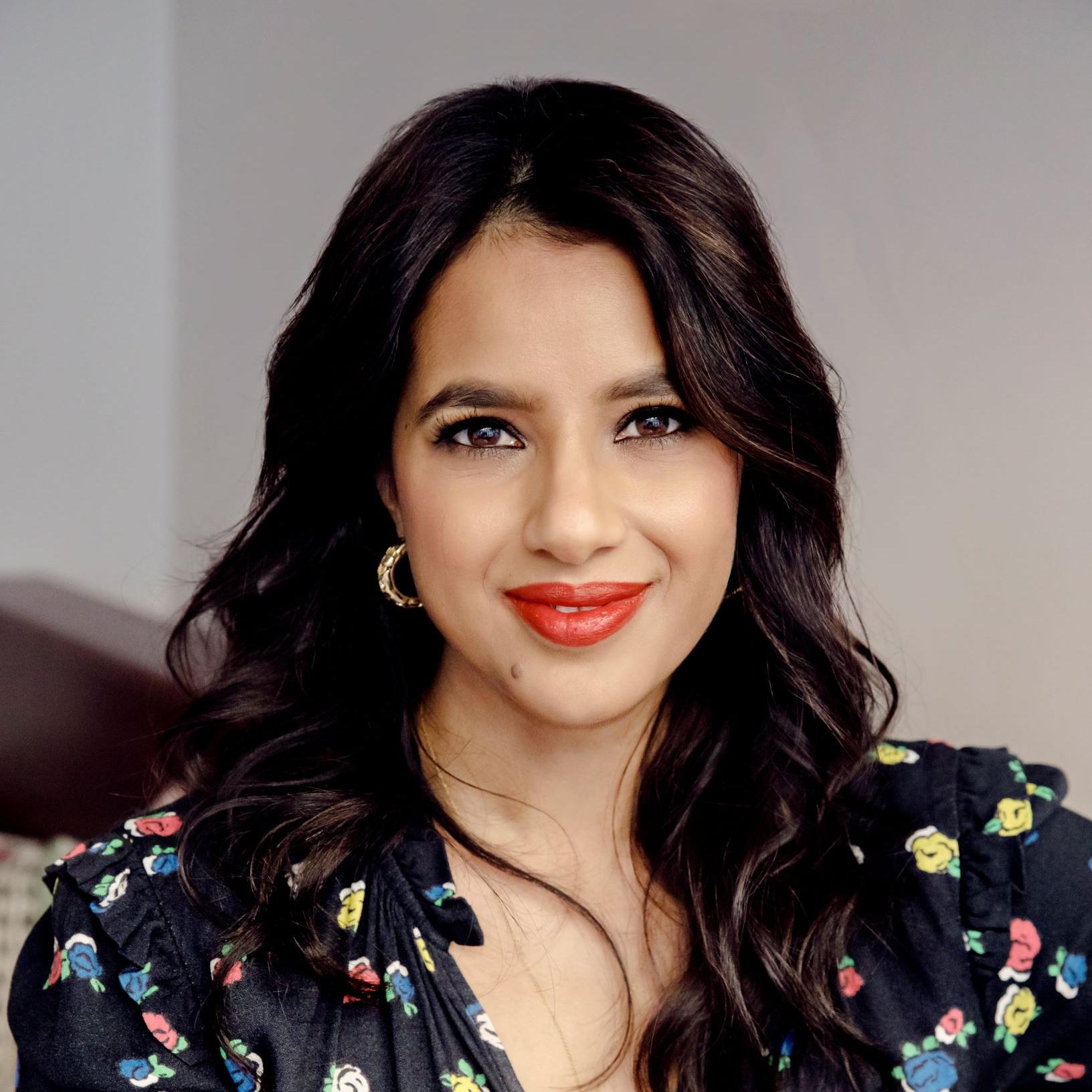 Ravinder


Bhogal

Food Writer, Journalist & Presenter

Born in Kenya, to Indian parents, Ravinder Bhogal's food is inspired by her mixed heritage and the UK's diverse immigrant culture. Ravinder is a journalist, chef and restaurateur. Her debut restaurant, Jikoni, was ranked 56th in the UK by the National Restaurant Awards within 7 months of opening and achieved a coveted place in the Michelin Guide in the same year. In 2017, she launched a 4 month vegan pop-up at the W Hotel which was voted The Best Vegan restaurant in the country by Harpers Bazaar within a few weeks of opening.
She has authored two books; her latest Jikoni: Proudly Inauthentic Recipes from an Immigrant Kitchen, (Bloomsbury, 2020) was winner of the IACP Awards Best Chef/ Restaurant Cookbook and shortlisted for both the André Simon Award and Fortnum & Mason's Food and Drink Awards. Her debut book Cook in Boots (HarperCollins, 2009) won the Gourmand World Cookbook Award for the UK's Best First Cookbook and was awarded the first runners-up prize of the World's Best First Cookbook at the Paris Cookbook Fair in February 2010.
In June 2020, Ravinder launched a sustainable vegetarian home delivery brand Comfort and Joy, a sister brand to Jikoni last year. She is a monthly food columnist for the FT Weekend Magazine and Guardian Feast, a contributing editor at Harper's Bazaar, and regularly writes for The Observer Magazine and Vogue online.
Ravinder has travelled the globe as roving reporter for Channel 4's magazine show Food: What Goes in your Basket? and has also presented a special two-part documentary The Great British Curry Trail for BBC2 as part of an ongoing series which pulled in the show's highest ratings. Other UK television credits include appearances on Sunday Brunch, Saturday Morning with James Martin, Masterchef and This Morning. She has been seen on prime time Indian television with her own 22-part series, Ravinder's Kitchen (BBC Worldwide) which has been sold across Asia and the Middle East.
Ravinder has twice been named in the Evening Standard Progress 1000 as one of London's leading influencers of progress and diversity in the capital. In 2019 and 2021 Code Hospitality named her one of the most influential women in food.