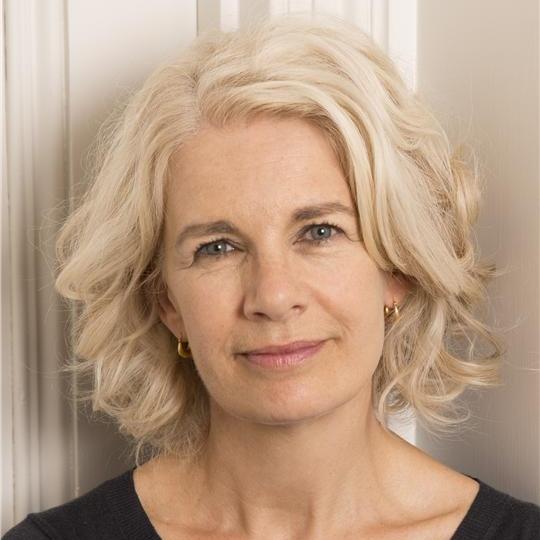 Renée


Knight

Author and writer for film
Renée Knight worked for the BBC directing arts documentaries before beginning her writing career. She has written television and film scripts for the BBC, Channel Four and Capital Films. Her first screenplay, Mother's Day, made it onto the 2010 Brit List of best unproduced scripts of that year.
Her first novel, Disclaimer, was published by Transworld in 2015. Renee is co-executive producing Alfonso Cuarón's upcoming adaptation of Disclaimer as a series for Apple TV+ starring Cate Blanchett and Kevin Kline.
Her second novel The Secretary was published in February 2019. Renée lives in London with her husband and two children.
It's Disclaimer that turns out to be the Gone Girl of the season
New York Times
on Disclaimer
An unsettling page-turner of The Girl on the Train variety that will live on in readers' imaginations
Grazia
on Disclaimer
A masterclass in plot, pace and twist. I gulped it down in one.
Gill Hornby
on Disclaimer
An intelligent and twisty thriller.
Elle
on Disclaimer
Disclaimer is a dark and compelling debut, questioning trust, love, secrets and revenge. Make sure you clear your diary for a day or two before getting well and truly stuck in…
Holly
Bookaholic Confessions on Disclaimer
Scriptwriter Renee Knight has found her niche in the thriller and this assured debut holds the reader's attention throughout. The timing of the suspense and the denouements is judged with surgical accuracy.
Philippa Williams
Atticus on Disclaimer
This is a good psychological thriller with the ever-popular unreliable narrator, in this case two of them, along with lots of family drama. Sure to appeal to fans of Before I Go to Sleep, by S. J. Watson
Booklist
on Disclaimer
Renee Knight skilfully played on my emotions, changing my opinion of all of the characters who populate this book with an ease that left me reeling.
Cleo Bannister
on Disclaimer