book
| Fiction
| 2015
UK & Comm →
Transworld Publishers
(Ed. Sarah Adams)
US →
HarperCollins
(Ed. Claire Wachtel)
Canada →
HarperCollins
(Ed. Iris Tupholme)
How would it feel if you came across yourself in a novel? It is unmistakably you. Worse, it is about something you have never told anyone – anyone living that is.
As Catherine begins The Perfect Stranger by E. J. Preston, she is horrified to read of a day from twenty years ago she's chosen to forget. Desperate for answers as to who the author is and what they want, she ploughs through the novel, until she reaches the end: the author's portrayal of Catherine's death.
Catherine has never met Stephen. But Stephen knows all about Catherine, including the details of her most closely guarded secret, unknown to her husband and son. Now that Stephen has found her secret, he is going to carefully and deliberately expose both it and her, exacting the ultimate revenge.
Disclaimer was shortlisted for the Theakstons Crime Novel of the Year Award.
Rights
Melissa Pimentel manages the translation rights for Disclaimer
Translation Rights Sold
Arabic
World
Dar Altanweer
Bulgarian
World
Obsidian Publishing House
Chinese Complex
World
Spring International Publishers Co.
Croatian
World
Profil International
Czech
World
Euromedia Group
Danish
World
Hr Ferdinand
Dutch
World
Uitgeverij Ambo-Anthos
Finnish
World
Otava Publishing Company
German
World
Goldmann Verlag
Greek
World
Psichogios Publ Co Greece
Hungarian
World
Gabo Kiado
Italian
World
Edizioni Piemme
Japanese
World
Tokyo Sogensha
Latvian
World
Zvaigzne ABC Publishers
Lithuanian
World
Alma Littera Publishers
Norwegian
World
Cappelen Damm
Portuguese
Portugal
Objectiva
Portuguese
Brazil
Objectiva
Romanian
World
Editura Trei
Russian
World
AST Publishers
Swedish
World
Etta Forlag
Turkish
World
Epsilon Yayincilik
Media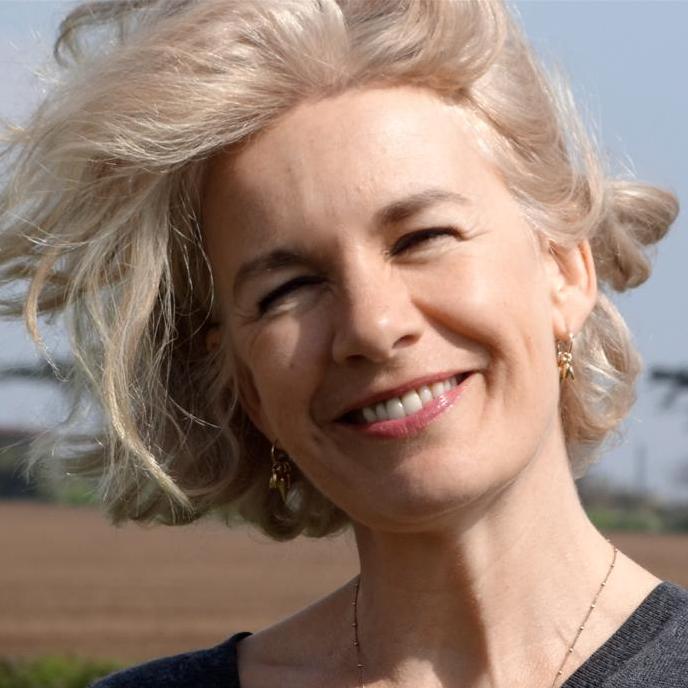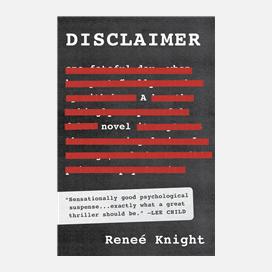 Reviews
It doesn't feel like a debut at all. Renee shows such magnificent skill in plotting amazing characters and creating dark and atmospheric story.
Ananda
thischickreads
Full Review
Disclaimer is a dark and compelling debut, questioning trust, love, secrets and revenge. Make sure you clear your diary for a day or two before getting well and truly stuck in…
Holly
Bookaholic Confessions
Full Review
An enthralling thriller.
Lisa Howells
Heat
An unsettling page-turner of The Girl on the Train variety that will live on in readers' imaginations
Grazia
An intelligent and twisty thriller.

Elle
This unsettling psychological thriller about guilt and grief briskly moves to a shocking finale enhanced by its strong characters.

Publishers Weekly
The best thriller I've read this year

Rosamund Lupton
This is a good psychological thriller with the ever-popular unreliable narrator, in this case two of them, along with lots of family drama. Sure to appeal to fans of Before I Go to Sleep, by S. J. Watson

Booklist
This debut British psychological thriller engages the reader from page one; mystery aficionados will dash to finish it in one sitting. Deliciously captivating, brilliantly twisty, and enticingly addictive, it hits the trifecta for a strong thriller!

Library Journal
A masterclass in plot, pace and twist. I gulped it down in one.

Gill Hornby
Atmospheric and twisting and ripe for TV adaptation...an addictive psychological thriller.
Kirkus
Full Review
Scriptwriter Renee Knight has found her niche in the thriller and this assured debut holds the reader's attention throughout. The timing of the suspense and the denouements is judged with surgical accuracy.
Philippa Williams
Atticus
Full Review
The control of the reader's sympathies, the construction and pacing and interweaving of Catherine and Stephen's narratives, past and present, are remarkably accomplished in an addictive novel that has parallels with Gone Girl, but shows no sign of brazenly jumping onto that book's bandwagon
Sunday Times
Full Review
The storyline was so packed with love , revenge , trust , obsession, family and loneliness
AJ Bookclub
Renee Knight skilfully played on my emotions, changing my opinion of all of the characters who populate this book with an ease that left me reeling.
Cleo Bannister
Full Review
Knight has brought the art of the unreliable narrator into extremely sharp focus. As a reader, I was continually unseated. I felt sorry for Catherine, then my sympathy was punctured. Stephen was an object of loathing, until a neat twist made him the victim. The 'facts' of the long distant summer's day which are the focus of Stephen's book are juggled, a kaleidoscope presenting as many views as there are characters to follow. No-one's viewpoint is unsullied.
Sarah Jasmon
Full Review