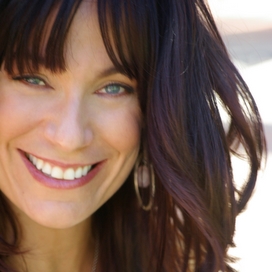 After a decade-long career in Hollywood, Robin Palmer regained her sanity and chucked her cushy network executive job and expense account to become a writer. Which - she quickly discovered once her savings account was depleted - may not have been so sane. Luckily her perseverance (and love of hanging out at home alone all day in yoga pants and no makeup) paid off with the publication of her first YA book Cindy Ella, the first in a series of modern retellings of fairy tales set in a fictional Los Angeles high school. This was followed by Geek Charming (the basis of the highly rated Disney Channel Original Movie starring Sarah Hyland and Matt Prokop), Little Miss Red, and the recently released Wicked Jealous: A Love Story, which is a retelling of Snow White. Her next novel, The Corner of Bitter and Sweet, was released in June 2013.

She also writes a middle grade series called Yours Truly, Lucy B. Parker, about a twelve-year-old girl whose new stepsister is literally the most popular girl in the world because she's a Hollywood superstar. She lives in a pink barn in the Hudson Valley region of New York.
Robin Palmer takes a classic fairy tale and spins it on its head! Little Miss Red is funny and full of heart. You won't be able to put it down.
Jen Calonita, bestselling author of the Secrets of My Hollywood Life series and Sleepaway Girls
on Little Miss Red
Both hilariously funny and often heartbreaking. Everything about it rings true; this is a must-read.
Jeannine Garsee
on The Corner of Bitter and Sweet
A breezy, enjoyable ride.
Kirkus Reviews
on Once Upon A Kiss