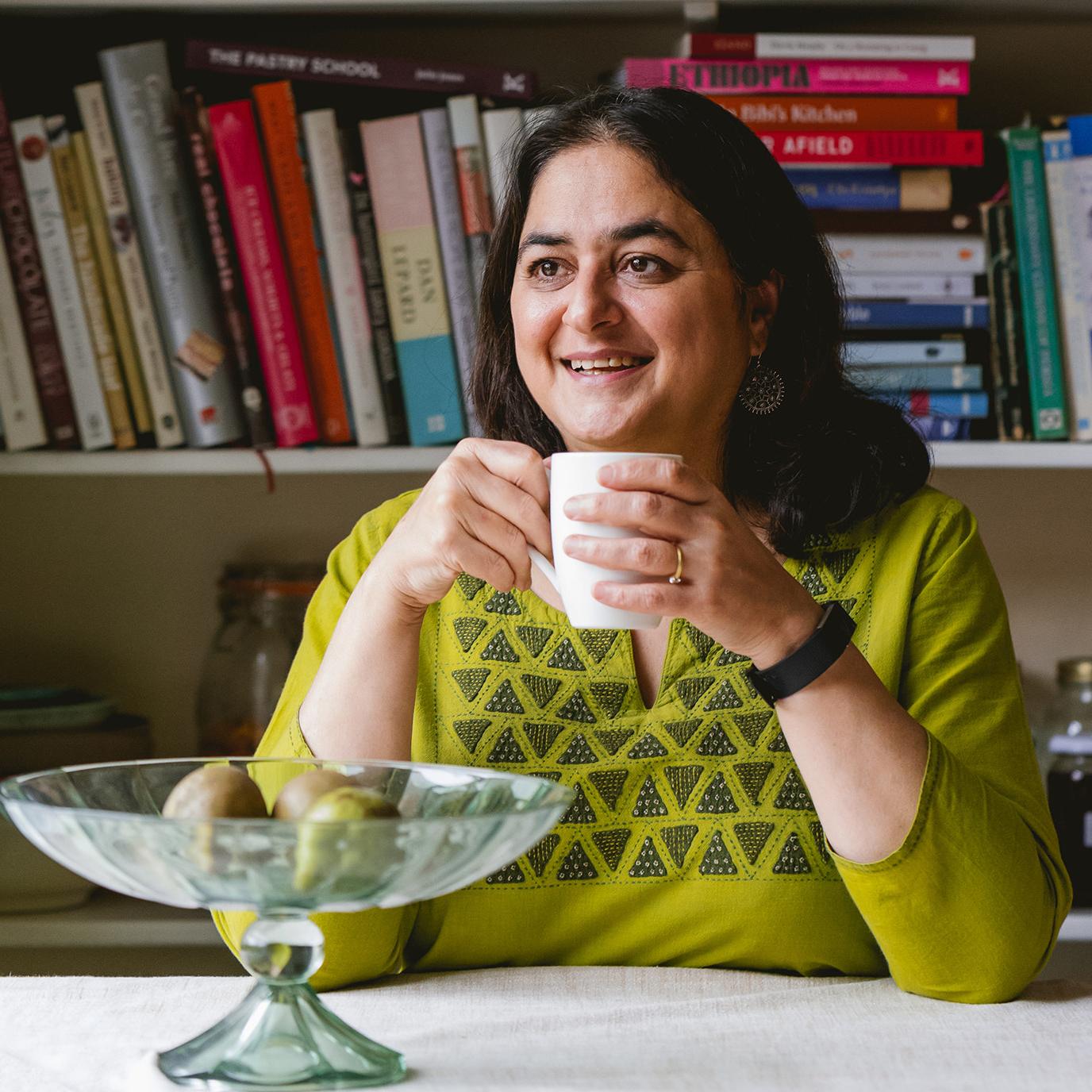 Chef, food writer and broadcaster Roopa Gulati was brought up in Cumbria and lived in India for close to two decades. During her time in Delhi, she managed the British High Commission restaurant, worked as Consultant Chef to the Taj hotel group, and became a household name with a daily cookery slot on Star TV's Good Morning India.
Back in the UK, Roopa was Food Editor at the Good Food Channel for several years. As a freelancer, her projects have included scoping Rick Stein's India Series for BBC2 and working in front and behind the camera for varoius BBC and ITV food and travel programmes.
Her recently published book, India The World Vegetarian (Bloomsbury Absolute) has been received well, with recipe extracts in national publications, such as the Sunday Telegraph, Delicious and The Caterer magazine.
Roopa has contributed recipes for Good Food Magazine, Olive, Sainsbury's Magazine and Waitrose Weekend. She was also a regular restaurant critic for Time Out magazine and its guides for 15 years.
As a broadcaster, she has appeared on progarmmes such as BBC Radio 4's Food Programme, and is the author of Curry Lovers (Jacqui Small 2007), and has contributed to otehr books, including The Science of Spice (Dorling Kindersley 2018), Soups (Dorling Kindersley 2009) and Curry: Fragrant Dishes from India, Thailand, Malaysia and Indonesia (Dorling Kindersley 2006).
As a consultant she has developed new recipes for TIlda rice, is a regular contributor to BBH Advertising Agency's research projects, and hosts cookery demonstrations for London's Borough Market. In this popular strand, she cooked her mother's favourite recipes alongside historical dishes from royal palaces, and classic Indo-British staples, which included cardamom-spiced fruit crumbles and even a cashew spin on a Bakewell tart. It was a snapshot of her life through the food she loved to cook, and a huge success.