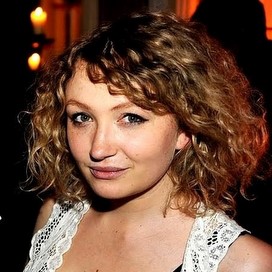 Rosa studied Modern Languages and took a summer job on Sark, a tiny Channel Island with no cars, working untrained as a private cook, and taking notes for her novella The Last Kings of Sark. She moved to Paris to write it. It won the 2011 Paris Literary Prize and was published by Virago in the UK.
Rosa has previously published short stories, and was one of Esquire magazine's 75 Brilliant Young Brits 2010. In February, with a friend Jethro Turner, she set up The Book Club at Le Carmen – where up to 300 people gather on the last Wednesday of every month to drink, dance and swap books in the hotel particulier where Georges Bizet wrote operas. This is to raise funding for A Tale of Three Cities, an arts journal celebrating London, Paris and Berlin, which was launched in Autumn 2011.
Rosa lives just behind the Sacre-Coeur, in a flat with a bath in the kitchen. She has no intention of moving.