Sadie Clayton graduated from Kingston University in 2013 with a BA Honors Fashion Design. Fascinated by design and innovation, Sadie took these foundations to explore the creative boundaries between art, technology and fashion presenting her Spring /Summer 2017 collection at the Royal Academy of the Arts in holographic form in collaboration with MHD holograms, and presenting her working process with copper through Augmented Reality for her Spring/Summer 2018 collection.
Sadie has showcased and demonstrated the art of working with copper metals as a part of the Nick Waplington / Alexander McQueen: Working Process exhibition at the Tate Britain, lead several workshops at the Tate Modern for Late at the Tate and at the Ace Hotel as part of London Craft Week 2019. Sadie started to take her creativity away from the confines of the body and released herself as a creator and innovator debuting her copper wearable art at Art Basel Miami at the Red Dot Gallery, and later at the Museum of Art and Design as part of Singapore Design Week.
Fast forward to October 2018, Shanghai and Sadie takes these demonstrations of her working process to another level. Collaborating for the second time, following the success of COGX in London, with Sophia, the first ever social, humanoid robot, programmed through AI, created by Hanson Robotics. Sadie and Sophia continued their exploration of Sadie's working process, and her journey to harness Art, Design and Technology which became a reality during the event at Shanghai fashion weekend as Sadie designed bespoke, copper and 3D printed arm cuffs for Sophia. An on-going conversation which meant Sadie presented her latest work in New York in April as part of the Designing Our Future exhibition hung in a human form to break down the mental barriers between human and humanoid.
Sadie's creative drive to innovate and take her art to the next level meant that in October 2019 she became the first artist to create works of art together with the first Artist robot, Ai-Da the robot, at the Tate Modern as part of the Tate Exchange exploring the theme of technology and the human extension of self and how technology can transform and influence society, and facilitate or exacerbate existing racial dynamics. As part of this creative exchange between Human Artist and robot artist, Sadie took inspiration from Andy Warhol's video portraits to explore the limits of a humans' virtual self, and created mini workshops where she dynamically responded to Ai-Da's drawings, in themselves created by Sadie's moodboards, to develop a mini-prototype copper sanctuary.

Sadie is inspired by headspace and our holistic journey, and the power of art, combined with her signature material copper to have a positive mental affect. As the Covid 19 pandemic meant less opportunities to express creativity physically Sadie spent 2020 exploring the virtual art world. Creating 3 digital works, with collaboration from Ai-Da, she illustrated how nature had been revealed without 'human pollutants'. The three pieces were supported by the A/D/O Mini programme. Sadie was also chosen to be part of the Albertopolis Fantasy Project 2020 for Kensington & Chelsea Art Week, to create a digital fantasy world spread across Exhibition Road in London. The virtual world depicted positivity in a post apocalyptic world through copper sculptural imagery. Sadie worked with a researcher from Imperial College London researching into how social media affects women's mental health to inform the virtual sculpture.
Embraced by the art world as a creator and innovator unique to the UK scene, Sadie was interviewed by BBC Radio 4 on their Only Artists programme, with Ron Arad the renowned industrial designer, artist and architect, about her perspective on what it means to be an artistic fusion with no creative boundaries, created a video for the Art Fund for the V&A museum exhibition of Frida Kahlo, and spoke about her creative journey at the Royal Academy of the Arts exhibition on Anthony Gormley. Sadie also curated the ING Discerning Eye exhibition in November 2018 and created the 2018 copper Christmas tree for The Ivy Granary Brasserie drawing significant national and international acclaim. Sadie was also selected to create a cube for the cure3 exhibition at Bonhams, curated by Artwise. Filling the perspex cube with copper off-cuts, she created a piece inspired by beauty in imperfection and harnessed the spiritual properties of copper and radiates positivity. London Craft Week 2020, Sadie was chosen as one of three makers to create an exclusive piece for Sipsmith Gin. Clayton designed and hand made a copper drinks trolley. Hanson Robotics Sadie Clayton - Sipsmith Artfix with Sadie Clayton Sadie Clayton on Sunday Morning Live The Art Exhibition Hanson Robotics Sadie Clayton - Sipsmith
See all Videos →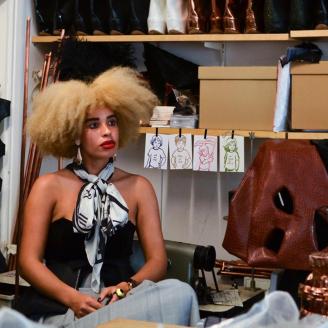 Sadie Clayton
Sadie Clayton x Aida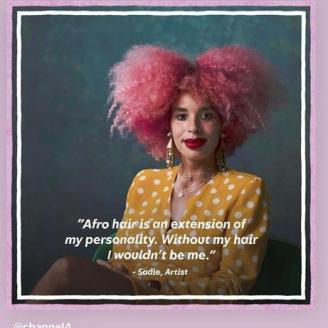 Sadie Clayton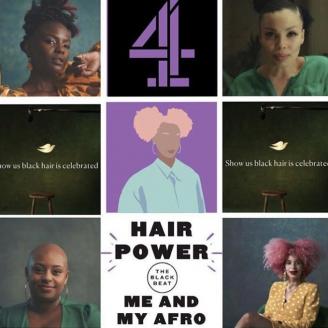 Sadie Clayton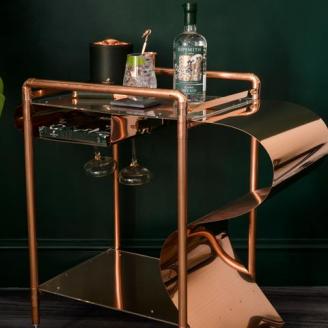 Sadie Clayton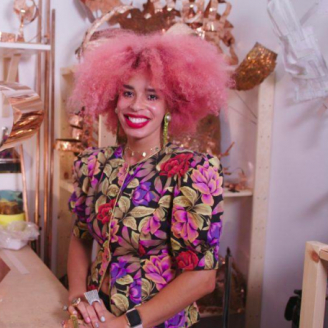 Sadie Clayton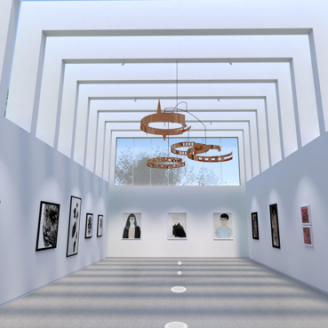 Sadie Clayton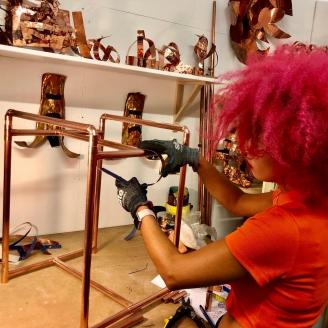 Sadie Clayton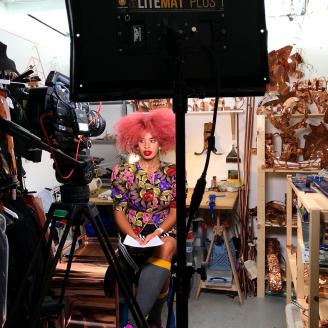 Sadie Clayton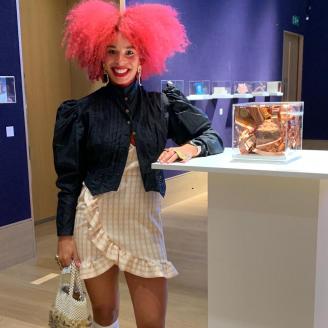 Sadie Clayton
Sadie Clayton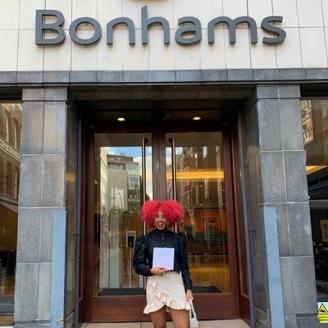 Sadie Clayton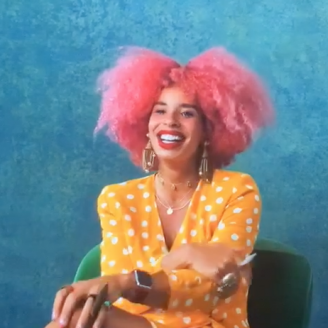 Sadie Clayton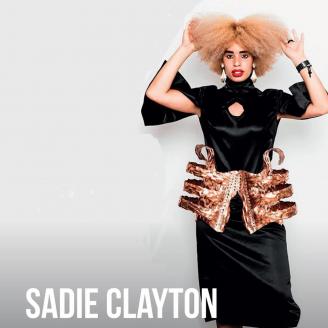 Sadie Clayton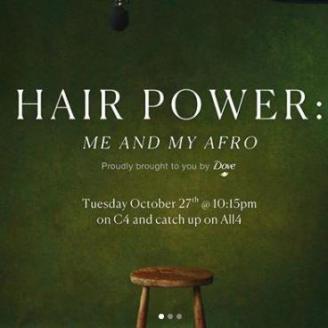 Hair Power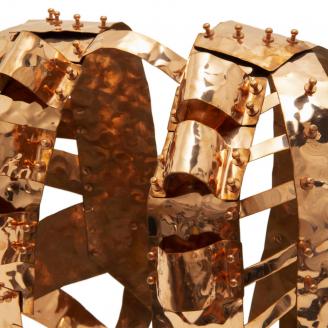 Sadie x Copper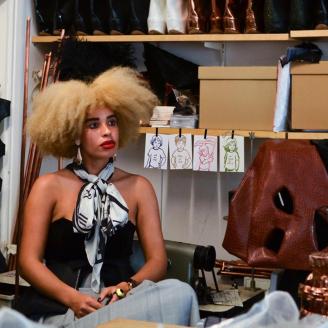 Sadie Clayton
Sadie Clayton x Aida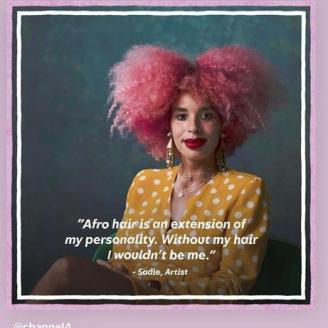 Sadie Clayton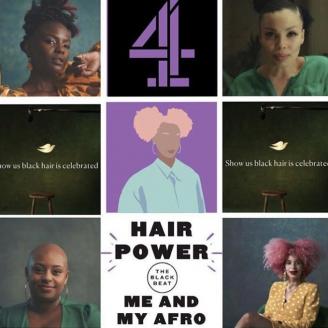 Sadie Clayton
See all Images →