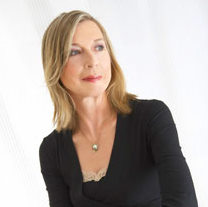 Salley Vickers is a novelist whose works include the international word-of-mouth bestseller Miss Garnet's Angel, which became a favourite among book clubs and reading groups. Other works include Mr. Golightly's Holiday, The Other Side of You and Where Three Roads Meet, a retelling of the Oedipus myth to Sigmund Freud in the last months of his life. Her books touch on philosophical themes of religion, art, creativity and death.
Salley was born in Liverpool in 1948. Her mother was a social worker and her father a trades union leader, both members of the British Communist Party until 1956 and then very committed socialists. She was brought up in Stoke-on-Trent and London, and read English Literature at Cambridge University. She has worked variously as a teacher of children with special needs, an English literature lecturer at Stanford, Oxford and the Open University, and as a psychoanalyst.
She is the Royal Literary Fund Fellow at Newnham College, Cambridge.