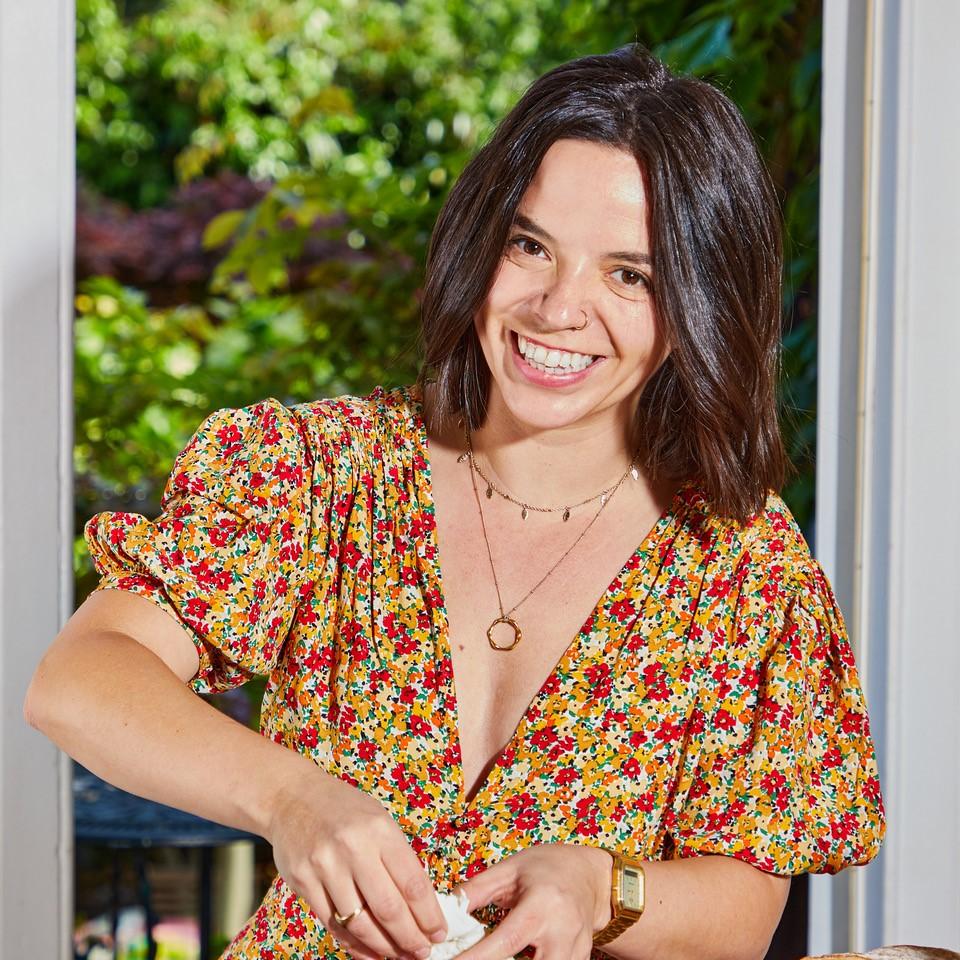 Saskia is a leading food stylist and recipe writer, working frequently with online video publications like Buzzfeed and Tastemade. She has created hundreds of viral recipe hits, viewed and loved by thousands. She has a knack for knowing exactly the kind of craveable dishes that will make the masses get off the internet and into the kitchen.

Despite being an incredibly fussy eater as a child, only daring to eat beige food groups (cheese, chicken nuggets, you know the score), Saskia grew up to develop an insatiable love of cooking, with a discerning palate and an excitable attitude in the kitchen. Saskia started her journey into food as the brand & marketing manager and copywriter at healthy fast-casual food brand LEON, copywriting for their cookbooks, website and social media (with a penchant for food puns). She also worked in-house for a cookery book publisher before leaving to train as a chef at Leiths School of Food and Wine after realising that talking about other people's food simply wasn't going to satisfy her hunger. With a flare for flavour, beady eye for detail and a 'no nonsense' practical nature, Saskia has developed a unique personal style with food that aims to demystify cooking and get more people confident in the kitchen.

Saskia wrote her first cookbook Broke Vegan during the initial pandemic lockdown in 2020, with a newborn baby strapped to her chest. Due to COVID restrictions, she and her wife also photographed and styled the cookbook from home. Although Saskia is not a vegan herself, she is obsessed with bringing bold flavours out of humble ingredients and wanted to encourage everyone to be able to enjoy simple and accessible food without breaking the bank.