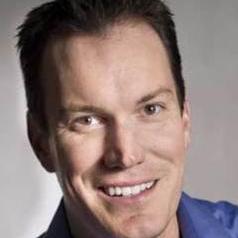 The Key to Raising Success Rates, Spreading Happiness and Sustaining Positive Change

A number two New York Times Bestseller on the Advice/How-To List.

In his first book, the international bestseller The Happiness Advantage, Shawn Achor revealed why happiness is the precursor to greater success.

But before we can be happy or successful, Achor explains in his new book, we need to believe in the potential for positive change. As he puts it, "the more I have studied positive psychology research, and the more new research I have conducted, the clearer it has become: in order to reap the benefits of the happiness advantage we first need to develop the ability to see a world in which success is possible." By making yourself the architect of your own reality, you can start to realize your true capacities for happiness and success.

Before Happiness offers five tried and true strategies — such as Noise Canceling (boosting your positive signal by eliminating negative noise), and Mental Cartography: choosing your own success route, and offers step by-step advice to apply these concepts.
Rights
Audio Rights
Available
The audio rights are handled by Raphael Sagalyn.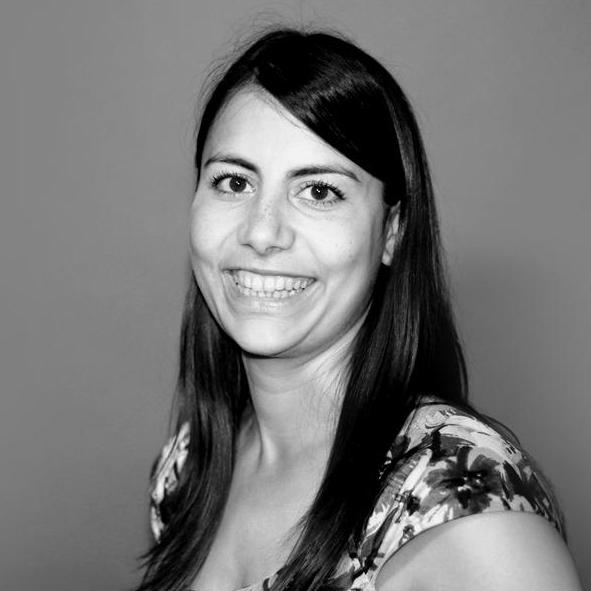 Sophie Baker manages the translation rights for Before Happiness
Translation Rights Sold
Chinese Complex
Taiwan
YE-REN Publishing House
Chinese Simple
Mainland China
Cheers Publishing
French
World
Editions Belfond
Hungarian
World
HVG Publishing House
Italian
World
Scuola di Palo Alto
Japanese
World
Tokuma Shoten
Korean
World
Chungrim Interactive Co.,
Russian
World
Eksmo Publishers
Media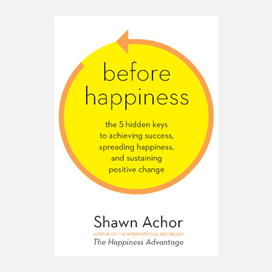 Reviews

In this remarkable book, one of the leading thinkers in the field of positive psychology digs deep into the science to find practical techniques for unleashing your genius for happiness. So forget about cheap gimmicks and gooey affirmations. Instead, listen to Shawn Achor - and prepare to take notes! Dan Pink, bestselling author of Drive, To Sell Is Human


Read this book before you buy any other self-improvement title. For anyone who wants to find more meaning, achievement, and joy in life, this is the single best place to start. Tom Rath, bestselling author of StrengthsFinder 2.0


Shawn Achor is a positive genius who is capable of taking complex academic research and making it come to life in companies and schools across the globe. Tony Hsieh, CEO of Zappos.com, Inc. and bestselling author of Delivering Happiness


Before Happiness is the book that positive psychology fans have been waiting to read. Shawn Achor, the leading light in bringing the science of happiness to work, offers his signature blend of eye-opening research insights, entertaining stories, and infectious enthusiasm. This fresh, uplifting book is filled with ideas for improving our organizations and our lives. Adam Grant, Wharton professor and bestselling author of Give and Take


Shawn Achor, one of our greatest positive psychologists for the workplace, has done it again. With his characteristic blend of academic rigor and twinkle in the eye, in Before Happiness Achor delivers a book that will change your view of happiness, of reality - and of yourself. Susan Cain, bestselling author of Quiet


It's an extraordinarily compelling argument to actively work on changing mindsets. Barbara Jacobs
Booklist Starred Review Full Review

Achor infuses Before Happiness with empirical evidence, anecdotes and studies showing that even a simple adjustment in thinking impacts our outlook and how we're perceived. ...The book offers insights and ideas for adjusting your angle of vision so you open the door to happiness and success.
Success Magazine