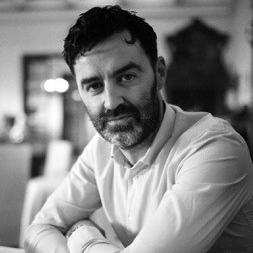 Simon


Neal

Simon is a director of television comedy, drama and commercials.
Simon directed the second series of BAFTA-winning sitcom Chewing Gum, for Channel 4. Described as "magnificently filthy wit" by The Evening Standard, it was proclaimed by The Guardian to be "the future of comedy", and was nominated for Best Scripted Comedy at the 2018 BAFTAs.

Further TV credits include Doughnuts, a half-hour single comedy for Channel 4, and the acclaimed comedy drama series Youngers, also for Channel 4, which was described by the Observer as 'Tender, topical, truthful—a gem'.

His short film WASHDAYS won Best Film at Rushes Soho Shorts, Special Jury prize at Austin and was nominated for a British Independent Film Award.

Rue Boy, a spoken word film in five parts, directed by Simon and co-written with Calvin Demba, was broadcast by Channel 4 in their Random Acts strand and is currently in development as a series.

Simon's latest work for television is a Sky Comedy Short called Late Bloomer, written by and starring the multi-talented and multi-nippled stand-up comedian Jonny Pelham.



Film
Director
Washdays
Short Film Award, Rushes Soho Shorts Festival
Short Film
Writer
Graham Lester-George
Starring
Ceri Ashcroft
Francis Adams
Kieran Dooner
Carys Lewis