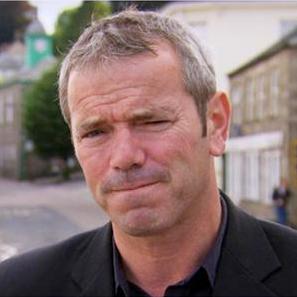 Radio
Presenter
Starring
Lucinda Moore
Popular radio show. Simon and Lucinda Moore discuss the morning's news and local events.
Production Company BBC Radio
Broadcaster
BBC Radio Merseyside
TV
Wally Scott
Director
David Richardson
Starring
Edward Baker-Duly
Jacqui Boatswain
Fionnuala Ellwood
Nikki Grosse
Angus McEwen
Starring
Morris Chestnut
Vivica A. Fox
Patti LaBelle
Duane Martin
PAZ Inc Productions
for
NBC
Damon Grant
Producer
Nicholas Prosser
Starring
Amanda Burton
Sue Johnston
Ricky Tomlinson
Brookside Productions
for
Channel 4
Starring
Terry Christian
John Humphrys
Digby Jones
Jason Merrells
Presenter
Producer
Charlotte Wheeler
Property show. Simon O'Brien follows the sealed bidding process from every perspective.
Two Four Productions
for
Channel 4
Starring
Jonnie Irwin
Property show following builders as they stake their fee on adding value to the homes they work on.
RDF Television
for
Channel 4
Starring
Helen Chamberlain
Gareth Gates
Jason Manford
North One Television Ltd
for
Sky One
Starring
Kevin Allen
Rory Bremner
Rob Newman
Long running factual entertainment show about association football.
Producer
Andrew Nicholson
Starring
Fiona Bruce
Len Goodman
Aled Jones
James Martin
Shine Productions
for
BBC 2
Starring
Magenta de Vine
Travel show. Simon O'Brien explores destinations all over the world to form a guide for the independent traveller.
Starring
Steve Cram
Trevor Sinclair
Ian Wright
Well received sports show examining 13 of the national teams competing in the 1998 World Cup.
Chrysalis Television Productions
for
Channel 4
Sports Innovations
for
Channel Five
Starring
Fiona Timms
Property show. Simon O'Brien explores the darker side of property: owners the boom left behind.
Lion Television
for
Channel 4
Producer
Ellena Stojanovic
Starring
Jonny Benarr
Kristian Digby
Ed Hall
Dominic Littlewood
Hit property show allowing buyers to test drive a property before they buy.
Presenter & Writer
Director
Francois Gandolfi, Tom McTaggart & Claire Walls
Property show. Simon O'Brien explores similar properties on the same street to investigate interiors and values.
Maverick Television
for
Channel 4