To Buy or Not to Buy, multiple episodes
tv


Producer

Ellena Stojanovic

Director

Sharon Fisher

Starring
Jonny Benarr
Kristian Digby
Ed Hall
Dominic Littlewood

Production Company BBC Birmingham
Now in its tenth series, the reality property programme allows buyers to test drive a property by moving in before they buy.
Three properties are found by the show: two fitting the prospective buyer's guidelines, and one 'wild card' home, which may not fit all the criteria exactly but is deemed adequate by the presenters. Participants are allowed to inspect each property, estimate the the price of each home, and then choose one house to 'try before they buy'.
Media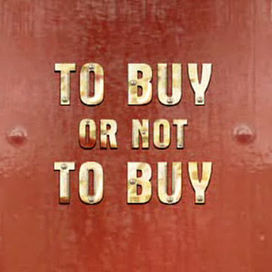 Reviews
Our natural curiosity for seeing how people live is fulfilled.
Radio Times