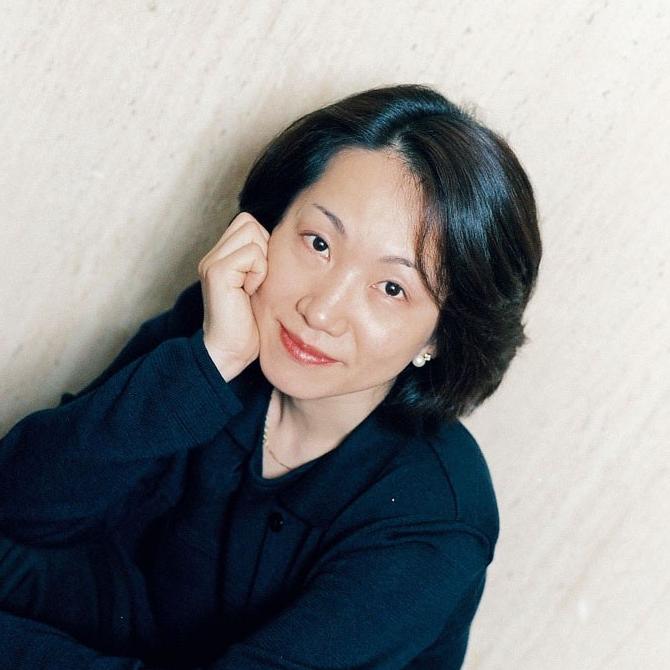 Originally from Japan, Sonoyo Nishikawa has been a lighting designer since 1986. From 1990 to 1992, she studied in London in an overseas program at the Ministry of Education, and Culture of Japan.
As a collaborator of Canadian director Robert Lepage since 1993, Sonoyo has participated in several shows, including A MIDSUMMER NIGHT'S DREAM, THE DRAGON'S TRILOGY, APASIONADA / LA CASA AZUL and THE SEVEN STREAMS OF THE RIVER OTA, for which she received the prize of Outstanding Lighting Design in the Toronto Dora Mavor Moore Award in 1996. The recreation of this show premiered in Moscow at the Chekhov Festival in July 2019, and will then tour internationally.
Endowed with unparalleled inventiveness and attention to detail, Sonoyo Nishikawa occupies a unique place in the Quebec theatre world. For her work, she received the prize for best lighting at the Soirée des Masques of the Académie québécoise du théâtre in 2004 for Marguerite Duras' L'ÉDEN CINÉMA, directed by Brigitte Haentjens and the Prix Jaques-Pelletier in 2003 and 2016 for the lighting of Sophocles' production ANTIGONE, directed by Brigitte Haentjens and MACBETH by Shakespeare, directed by Marie-Josée Bastien.
Recently, Sonoyo designed the lighting for THE REST WILL BE FAMILIAR TO YOU FROM CINEMA by Martin Crimp, directed by Christian Lapointe (ESPACE GO, National Art Centre, 2018), THE USEFUL LIFE of Evelyne de la Chenelière (ESPACE GO, FTA, 2018) directed by Marie Brassard, ÉLECTRE by Sophocle (ESPACE GO, 2019) directed by Serge Denoncourt. Theatre du Nouveau Monde FLUVE in November 2019, Quat'Sous Theatre Eclipse in January 2020.
She has also worked in the world of opera by designing the lights of LA DAMNATION DE FAUST at the Metropolitan Opera New York (2008-2013).
Finally, in Japan, she designed the lighting for BLACK LIZARD by Yukio Mishima, directed by David Leveaux in January 2018 at the Nissay Theatre in Tokyo. She collaborated again with the director in December 2018 for the production LA STRADA, based on the film of 1954 by Federico Fellini at Tokyo's Nissay Theatre
Her recent productions were THE SEVEN STREAMS OF THE RIVER OTA at the London National Theatre in March 2020, the new musical ONCE UPON A ONE MORE TIME at the Shakespeare Theatre Washington, D.C. from Nov 2021 to Jan 2022.
Her three major works scheduled in 2022 are the new Broadway play POTUS directed by Susan Stroman, which opens in early May at the Shubert Theatre NYC, the new opera YOURCENAR by Opera de Montreal and Festival Opera de Quebec, and the Broadway performance of the new musical ONCE UPON A ONE MORE TIME.
Theatre
Lighting Designer
Macbeth
Awarded Quebec Excellent Art and Culture Award
Hamlet
Nominated as a Lighting Designer by le prix Jacques-Pelletier
Frankenstein
Awarded the Best Lighting Design by The Theatre Denise-Pelletier Award
Trojan Woman
Awarded the Jury's special award of Theatre Division by Japan Lighting Designers Association
Eden Cinema
Best Lighting Design by La Soiree des Masques
Iphigenie
Best Lighting Design by The Theatre Denise-Pelletier Award
Antigone
Awarded as Best Lighting Designer by le prix Jacquers-Pelletier
Marie Stuart
Nominated for Best Lighting Design by La Soiree des Masques
I Got Merman
Newcomer Award of Stage Division by Japan Lighting Designers Association