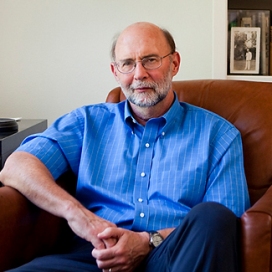 Stephen


Harrigan

American novelist, essayist and screenwriter
ICM Partners

Stephen Harrigan has lived in Texas since the age of five. For many years he was a staff writer and senior editor at Texas Monthly, and his articles and essays have appeared in a wide range of other publications.

Stephen's first novel, Aransas, was listed by the New York Times as a notable book of 1980 and his second, Jacob's Well was cited as one of the year's best books by The Washington Post and The Dallas Morning News. In 2000, Knopf published his novel The Gates of the Alamo, which became a New York Times bestseller and notable book of the year, and which received a number of awards, including the TCU Texas Book Award, the Western Heritage Award from the National Cowboy and Western Heritage Museum, and the Spur Award for the Best Novel of the West.

Among the many movies Harrigan has written for television are HBO's award-winning The Last of His Tribe. His most recent television production was The Colt, an adaptation of a short story by the Nobel-prize winning author Mikhail Sholokhov. For his screenplay of The Colt, Harrigan was nominated for a Writers Guild Award and the Humanitas Prize.

A 1971 graduate of the University of Texas, Harrigan lives in Austin, where he is a faculty fellow at UT's James A. Michener Center for Writers. He is also a founding member of the Texas Book Festival, and of Capital Area Statues, Inc., a non-profit organization that commissions and raises money for monumental works of sculpture celebrating the history and culture of Texas.
(...) A Friend of Mr. Lincoln is a novel of real rewards. Not least among them is Harrigan's ability to vividly and economically evoke his vanished world (...).
Laird Hunt
The New York Times on A Friend of Mr Lincoln