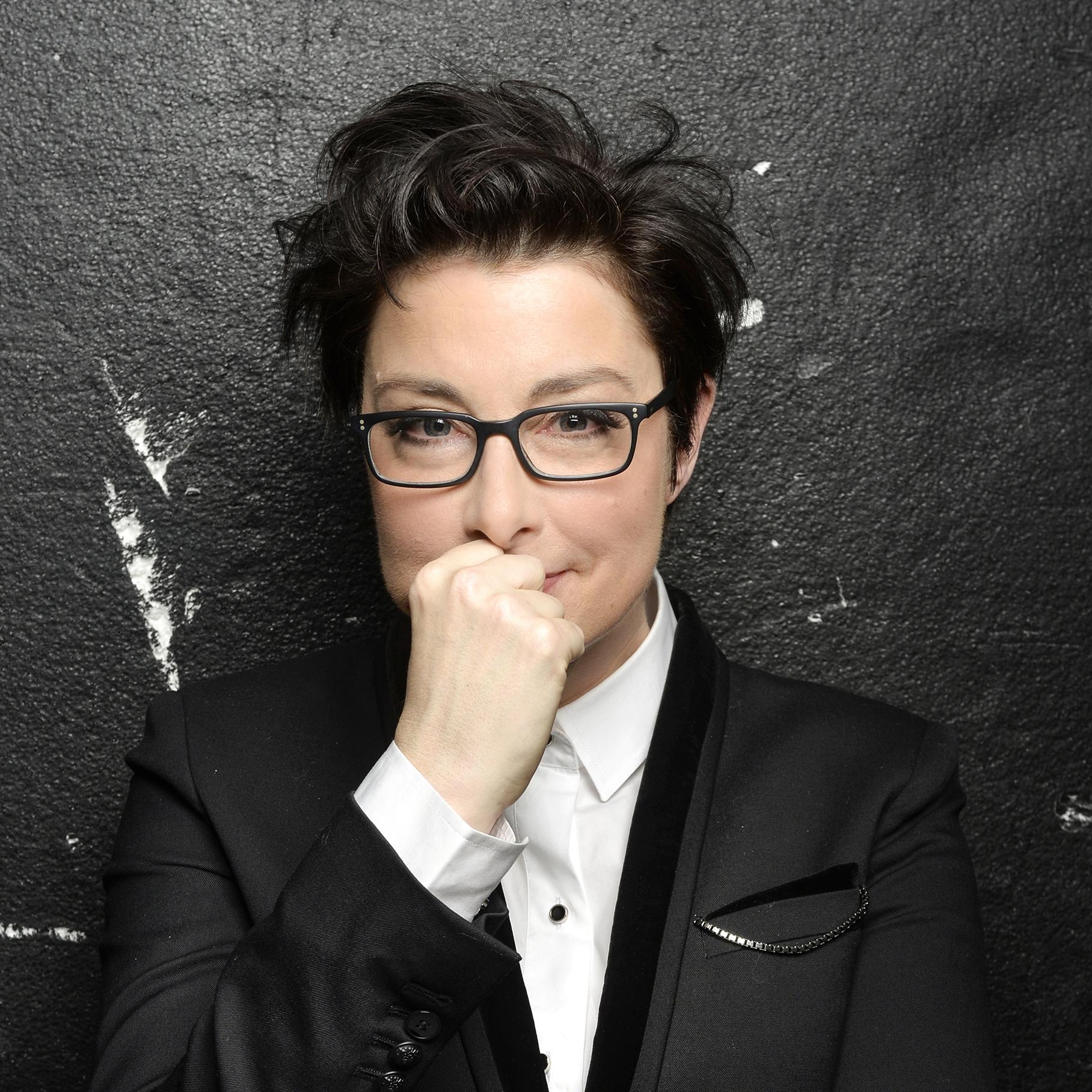 Sue


Perkins

The quick fire, self-depreciating comedy of Sue Perkins has made her a household name and a firm favourite on British television for over twenty years.
Sue Perkins is an accomplished presenter, writer, actor, director and comedian. Together with her presenting partner, Mel Giedroyc, Sue first entertained the nation in 1997 on the popular Light Lunch, which ran for five series before transferring to an evening slot titled Late Lunch. With their fresh and unstuffy style, they jumped, yelled and gurned their way through hours of television, marking the start of a double act that has lasted over 25 years, including the seven series of The Great British Bake Off (2010 -2016).
Sue co-presented the Supersizers (2007 – 2011), alongside Giles Coren. The hugely popular show spawned a cultish devotion from fans and several spin-offs, all which involved dressing up in historically accurate costumes and eating (and drinking) their way through the cuisine of different eras.
Never one to turn down a challenge in 2008 Sue took part in Maestro, a BBC programme where "famous amateurs with a passion for classical music" competed for the chance to conduct the BBC Concert Orchestra at the 2008 Proms in the Park. Sue won the competition and has since conducted several charity concerts including the world's biggest kazoo ensemble at the Royal Albert Hall.
Sue hosted four series of Insert Name Here on BBC2 (2016 – 19) and has appeared on many other comedy panel shows, including QI, Have I Got News for You and The Last Leg for television. On the radio, she can be heard on BBC Radio 4's staple comedies The News Quiz and Just Minute, as well as hosting four series of Dilemma. As a big fan of Game of Thrones, Sue has presented the final four series of its companion show Thronecast (2015 – 2019) for Sky
Sue has several successful BBC travelogues under her belt including Japan With Sue Perkins (2019), The Ganges with Sue Perkins (2017), The Mekong River with Sue Perkins (2014) and Kolkata with Sue Perkins (2015). Her documentary Sue Perkins and the Chimp Sanctuary was nominated for a Grierson Award in 2018. Sue's love of the natural world brought her to narrate the Audible podcast series Earpedia: Animals/Plants as well as hosting BBC Radio 4's Nature Table in Spring 2020.
In 2017 her witty and warm presenting style won her the prestigious gig of hosting the BAFTA Television
Awards, which she returned to host in 2018.
Sue's series of ten podcasts: An Hour or So With … reached #1 on the iTunes podcast chart in October 2019, and these intimate and informal audio specials include conversations with Mary Berry, Stewart Lee and John Lloyd.
Over the course of her career, Sue has proven to be a highly talented writer, with writing credits including the beloved BBC comedy series Absolutely Fabulous and an episode of the influential Banana in 2014 (E4/More 4). In 2015, her memoir Spectacles garnered great reviews and reached the coveted number one spot in The Sunday Times paperback non-fiction chart. In 2017 she toured with her stand-up show based on the book, performing to sell-out audiences across the UK. Her second memoir East of Croydon was released in 2018, detailing her travels across South-East Asia alongside tales of her growing up in South London.
Sue wrote and starred in Heading Out, a sitcom for BBC2 about a veterinarian who struggles to come out to her parents with hilarious consequences. She returned to sitcom in 2020 in Hitmen, a new series for Sky, in which she and Mel play two best friends who also happen to be inept killers.
Over Christmas 2019, Sue Perkins was seen in two cameo roles for the feature film Last Christmas, directed
by the wonderful Paul Feig and the film adaptation of the best-selling book How to Build a Girl. Sue is thrilled
to have written and directed an Urban Myth for Sky about Joan Rivers and Barbra Streisand.