book
| Fiction
| 2010
UK →
Fourth Estate Limited
The Massacre of Glencoe happened at 5am on 13th February 1692 when thirty-eight members of the Macdonald clan were killed by soldiers who had enjoyed the clan's hospitality for the previous ten days. Many more died from exposure in the mountains.

Fifty miles to the south Corrag is condemned for her involvement in the Massacre. She is imprisoned, accused of witchcraft and murder, and awaits her death. The era of witch-hunts is coming to an end - but Charles Leslie, an Irish propagandist and Jacobite, hears of the Massacre and, keen to publicise it, comes to the tollbooth to question her on the events of that night, and the weeks preceding it. Leslie seeks any information that will condemn the Protestant King William, rumoured to be involved in the massacre, and reinstate the Catholic James. Corrag agrees to talk to him so that the truth may be known about her involvement, and so that she may be less alone, in her final days.

As she tells her story, Leslie questions his own beliefs and purpose - and a friendship develops between them that alters both their lives. In Corrag, Susan Fletcher tells us the story of an epic historic event, of the difference a single heart can make - and how deep and lasting relationships that can come from the most unlikely places.
Rights
Audio Rights
Available
The audio rights are handled by Alice Lutyens.
Film Rights
Available
Contact Jessica Cooper for more information
Katie McGowan manages the translation rights for Corrag
Translation Rights Sold
English
US
W W Norton & Co, Inc
English
UK
Fourth Estate Limited
Finnish
World
Like Kustannus
French
World
Editions Plon
Portuguese
Brazil
Bertrand Editora
Russian
World
Atticus Publishing Group
Media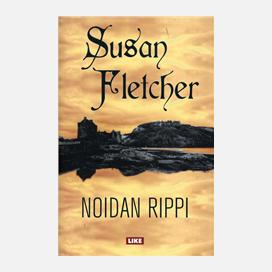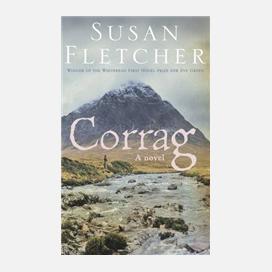 Reviews
An intriguing, well researched mix of fact and fiction

Fletcher's passion for the location and her knowledge of the clan add genuine warmth to her prose, making the story compelling as well as convincing.
Irish Sunday Independent
Full Review
The novel is crowded with images...stunning in their freshness and simplicity. There are moments when the sheer beauty of the prose takes one's breath away.
Clare Clark
Guardian
Full Review
Susan Fletcher is an alluring and poetic writer
Ron Charles
Washington Post
Full Review