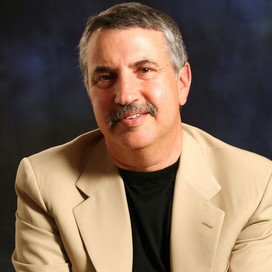 Thomas


Friedman

American non-fiction writer, reporter and columnist
ICM Partners


Thomas L. Friedman is an internationally renowned author, reporter, and columnist — the recipient of three Pulitzer Prizes and the author of six bestselling books, among them
From Beirut to Jerusalem
,
The World Is Flat
and
Hot, Flat and Crowded
.


Thomas attended the University of Minnesota and Brandeis University, and graduated summa cum laude in 1975. Following his graduation from Brandeis, he attended St. Antony's College, Oxford University, on a Marshall Scholarship. In 1978, he received an M.Phil. degree in modern Middle East studies from Oxford.


He joined
The New York Times
in 1981 as a financial reporter specializing in OPEC- and oil-related news and later served as the chief diplomatic, chief White House, and international economics correspondents. He has traveled hundreds of thousands of miles reporting the Middle East conflict, the end of the cold war, U.S. domestic politics and foreign policy, international economics, and the worldwide impact of the terrorist threat.


In January 1995, Friedman took over
The
New York Times
Foreign Affairs column. "It was the job I had always aspired to," he recalled. This column appears twice a week and is syndicated to seven hundred other newspapers worldwide. After 9/11, Friedman began making documentaries for
The New York Times
–Discovery Channel joint venture.


In 2004, he was awarded the Overseas Press Club Award for lifetime achievement and the honorary title Order of the British Empire (OBE) by Queen Elizabeth II. In 2009, he was given the National Press Club's lifetime achievement award.


Thomas Friedman co-wrote
That Used to Be Us
with Michael Mandelbaum in 2011.
Friedman knows what is to be done.
Jonathan Freedland
The New York Times on Hot, Flat and Crowded
Tom Friedman has done it again ... we should all pay attention ... Friedman is a global star

Financial Times on Hot, Flat and Crowded