Tim Marlow: Great Artists
tv


Producer

Phil Grabsky

Director

Phil Grabsky, Mehreen Siagol & Ali Ray

Starring

Production Company Seventh Art Productions
Tim Marlow presented a wide-ranging introduction to the history of Western art through the celebrated figures commonly thought of as the Great Artists. Looking at the Old Masters, from Giotto, Michelangelo and Titian through to Van Gogh, the series sought to tackle the questions 'what was it like to be an artist centuries ago?' And 'what makes an artist or painting 'great'?

Tim guided viewers on a tour of work by the Old Masters, displayed in over 50 galleries, churches and palaces throughout Europe and America. Artists covered by the series included: Giotto, Leonardo, Durer, Michelangelo, Raphael, Titian, Bruegel, Rubens, Rembrandt, Vermeer, El Greco, Velázquez, Turner, and Van Gogh.

Media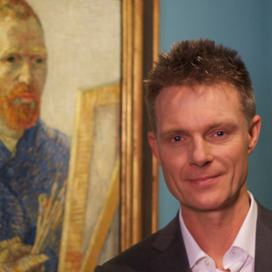 Reviews
Tim Marlow does for Old Masters what Howard Goodall does for great composers.
Rupert Christiansen
Daily Telegraph