tv


Producer

Phil Grabsky

Director

Phil Grabsky & Ben Harding

Starring
Tony Bennett
Mike Leigh
Michael Palin

Production Company Seventh Art Productions
Tim Marlow meets five artists whose works have made a significant impression on today's culture. These prominent creative figures were the fashion designer Paul Smith, writer Mike Leigh, creator of Monty Python, Michael Palin, musician Renée Fleming and singer Tony Bennett. These five individuals have made an indelible impact on modern day art, culture and consciousness be it with the sharp tailoring of a Paul Smith suit or the inspired lunacy of one of the Monty Python sketches.
Tim accompanied each of his guests on a visit to their favourite museum or gallery to talk to them about the influences and ideas that informed their creations, particularly the ways in which visual art inspires and motivates them in their lives and work. Mike Leigh for example, took Tim to the Cartoon Museum in central London: a venue seemingly at odds with a writer who produces edgy and often uncomfortable social realism.
Media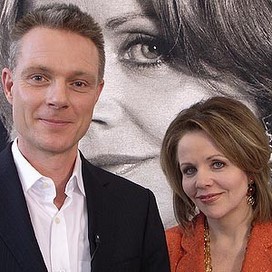 Reviews
I find that what success offers you is actually something very, very superficial and in this case Sickert was a very well known artist at the time...he could have been purely a society painter and paid lots and lots of money but the fact is he wanted to paint things like this strikes a chord in me.
Michael Palin
Sky Arts
I can't really draw that well...but I can actually write things down that will then turn into a beautiful dress or a suit.
Paul Smith
Sky Arts