tv


Producer

Caroline Skinner

Writer

Gwyneth Hughes

Starring
Bernard Hill
Suranne Jones
David Morrissey

Production Company In House BBC
Toby directed the opening three episodes of the second series of Five Days written by Gwyneth Hughes. The series boasted a fine ensemble cast lead by Suranne Jones and David Morrissey as detectives investigating seemingly unconnected events.
Broadcast on consecutive nights at 9 pm on BBC 1 over a single week in March 2010, the series recieved both high viewer ratings and critical acclaim.
Media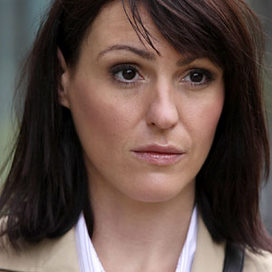 Reviews
The performances, by the now commonplace exemplary cast, are believable. Everyone manages to deliver their story-laden lines with the right sense of nonchalance and menace. What is particularly stylish is the look: the direction and the camerawork.
A A Gill
The Times
The drama enjoys the luxury of its long span and keeps you guessing right up until the very end. Superlative.
The Observer
"If we did this for every drama it would become less and less effective. It makes a bold claim for one programme to dominate the schedule in this way." Fortunately, it's a bold claim that Five Days lives up to.
Gerard Gilbert
The Independent