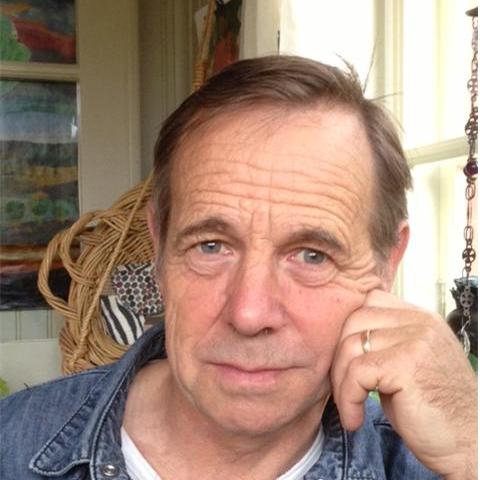 Toby Ibbotson is 62 years old. He was brought up, one of four siblings, in Newcastle upon Tyne, where his father lectured in entomology at Newcastle University and his mother – well, we know about her, don't we?

After university he set off round the world with backpack and guitar in accordance with the zeitgeist, but got no farther than Sweden where he has lived ever since. His home is in the North of the country, where the winters are long and dark and cold, but spring is a real spring. He has a wonderful wife, two beloved children from a previous relationship, two small dogs, nine bean rows and a hive for the honey-bee.

He helped to start and run a small Steiner school in the village, and has been teaching there for over thirty years.
He loves a good story, and served a tough apprenticeship as his mother's sounding board and accomplice during the last phase of her writing career, and promised, just before she died, to write the book they were planning if she didn't make it. She didn't make it. Now he has written it.

What joy to find the rare spirit of Eva Ibbotson lives on, perfectly rendered, through her son Toby. Mountwood School for Ghosts shimmers with the wit, style and special sense of fun of the very best kind of children's book.
Amanda Craig
on Mountwood School for Ghosts