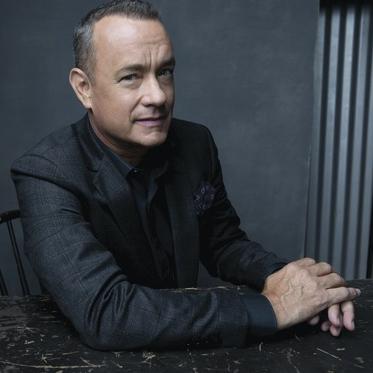 Tom Hanks has won Academy Awards for best actor for Philadelphia and Forrest Gump. He has starred in, among many other films, Big, Sleepless in Seattle, Apollo 13, Saving Private Ryan, The Green Mile, Cast Away, Catch Me If You Can, Captain Phillips, Bridge of Spies, and Sully. Uncommon Type is his first work of fiction.

It turns out that Tom Hanks is also a wise and hilarious writer with an endlessly surprising mind. Damn it.
Steve Martin
on Uncommon Type
Hanks can write the hell out of typing, and his dialogue is excellent, too. [He] writes like a writer, not a movie star.
Kirkus
on Uncommon Type
The central quality to Tom's writing is a kind of poignant playfulness. It's exactly what you hope from him, except you wish he were sitting in your home, reading it aloud to you, one story at a time.
Mindy Kaling
on Uncommon Type
Mr. Hanks turns out to be as authentically genuine a Writer with as capital a W as ever touched a typewriter key. The stories in UNCOMMON TYPE range from the hilarious to the deeply touching.
Stephen Fry
on Uncommon Type
Wait - Tom Hanks can write, too? Funny, moving, deftly surprising stories? That's just swell. Maybe there's no crying in baseball, pal, but it's perfectly acceptable in the book business. That's how we drown envy.
Carl Hiaasen
on Uncommon Type