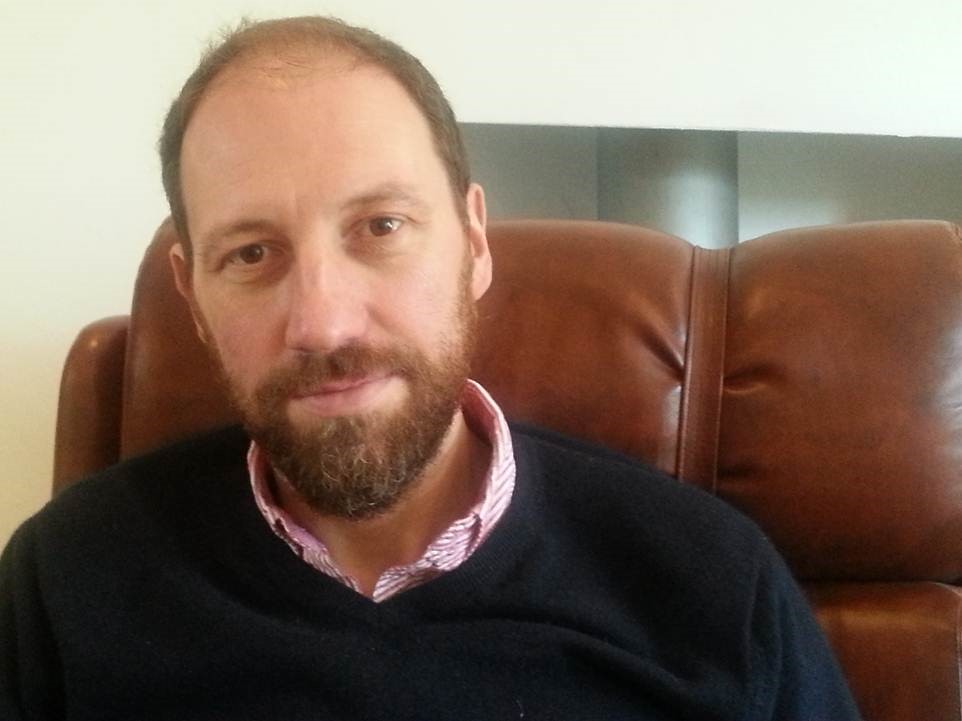 Tony


Saint

Writer for television
Tony Saint is an award-winning screenwriter for television.
Tony has recently co-written and co-executive produced the TV series sequel to Das Boot for Bavaria Film, Sky Deutschland and Sonar Entertainment. He was also the creator, writer and exec producer of BBC1's 8-part series The Interceptor.
Tony's television single, Margaret Thatcher: The Long Walk to Finchley, was nominated for a BAFTA Breakthrough Award and the film went on to win three Broadcasting Press Guild Awards as well as achieving nominations for both Best Single Drama at the RTS Awards and Best Documentary Drama at the Grierson Awards.
Tony wrote the original television film Micro Men, starring Alexander Armstrong as Clive Sinclair. The film was directed by Saul Metzstein for Darlow Smithson and the BBC. Micro Men was nominated for an Royal Televison Society Award for Best Multi Channel Programme.
Tony wrote on On Expenses, a BBC4 film about journalist Heather Brooke's campaign for full transparency over MPs expenses under the Freedom of Information Act. The film was named "an outstanding hour" by The Times.
Having written extensively on Series 2 of Sky/Cinemax's Strike Back, Tony returned as showrunner and co-producer on Series 3.
Tony is also a novelist who based his first book, Refusal Shoes, on his experiences working for the UK Immigration Service. He has since written two further novels, Blag and The ASBO Show. All three were published by Serpent's Tail.
Television
Writer & Executive Producer
Producer
Patrick Schweitzer, Sarah Brown (Exec. producer)
Director
Farren Blackburn
Starring
O.T. Fagbenle
Lee Boardman
Melissa Johns
Jeany Spark
The Interceptor takes us into the world of a crack undercover team whose unswerving mission is to hunt down some of Britain's most dangerous and ruthless criminals.
Writer
Writer
A sequel to Das Boot set to air on Sky in late 2018.

Bavaria Film, Sky Deutschland, Sonar Entertainment
for

SKY
Adaptation of Ian Rankin novel, follow up to The Complaints. Malcolm Fox has been assigned an investigation concerning 3 police detectives, who are suspected of withholding information regarding their fellow co-worker, Paul Carter, who was charged with several acts of sexual assault.
Leftbank Pictures
In development
Producer
Justin-Thompson Glover
Based on the first in a series of novels by Sven Hassel. Published in 1953, the book provides an account of life as a soldier in European Russia during World War II.
Artists Studio
In development
Set in June 1953, this is the story of the coronation of Queen Elizabeth.
Starring
Phillip Winchester
Sullivan Stapleton
Rhona Mitra
Tony was showrunner and co-producer for the third series.
Left Bank Pictures/Cinemax
for

Sky 1
Starring
Philip Winchester
Sullivan Stapleton
Cinemax's first scripted prime-time original drama series, focuses on two members of a top-secret intelligence agency known as Section 20.
Left Bank Pictures
for

Sky1
Big Talk Productions
for

Sky1
Director
Simon Cellan-Jones
Starring
David Calder
Brian Cox
Alex Jennings
Anna Maxwell-Martin
Comedy drama about Heather Brooke's four year battle with parliament to make politicians adhere to the Freedom of Information Act
Adaptation of Ian Rankin's novel about a police complaints investigator in Lothian and Borders Police, Malcolm Fox.
Left Bank Pictures
for

BBC
Adaptation of Tim Lott's novel about a doctor with a seemingly perfect life who begins to doubt his family and to spy on them using CCTV in their home
Single drama about the headmaster of an over subscribed inner city comprehensive
Television film about a disgraced foreign office civil servant posted to Helmand in Afghanistarn as a chance to make amends
Leftbank Pictures
for

Channel 4
in development
Adaptation of the detective novel by Michael Robotham
Blueprint Pictures
in development
Starring
Jonathan Aris
Michael Gould
Rory Kinnear
Andrea Riseborough
Single drama for BBC4 starring Andrea Riseborough about Margaret Thatcher's early career and her struggle to be nominated as a parliamentary candidate in the Finchley constituency.
Producer
Sanne Wohlenberg
Starring
Joe Armstrong
Dominic Coleman
Richard Coyle
Sarah Smart
Drama following two lawyers who witness a miscarriage of justice and decide to speak out about it
Carnival Film and Televsison
for

ITV
Starring
Joe Armstrong
Glenn Doherty
Half hour original film for Channel 4's Coming Up strand set in a motorway service station