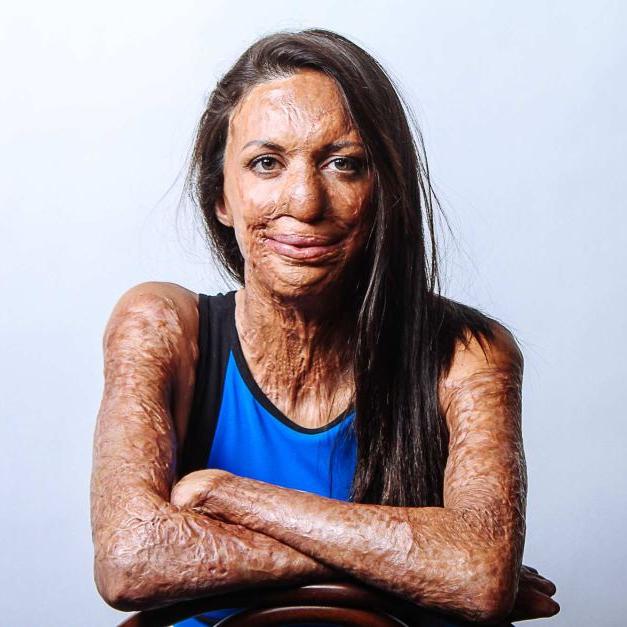 Turia


Pitt

Bestselling Author, Athlete & Mindset Coach


Curtis Brown Australia
​
Without a doubt, Turia Pitt is one of Australia's most admired and widely recognised people.

Renowned for her pure grit, indomitable spirit and passion for humanitarian work, Australians have taken Turia into their hearts and are deeply inspired by her.

In 2011, age 24, Turia was an ex-model, fitness junkie and successful mining engineer when she was caught in a freak firestorm while competing in a 100km ultramarathon in Western Australia. She was choppered out of the remote desert barely alive, with full thickness burns to 64 per cent of her body.

Surviving against overwhelming odds is the least of her achievements. Turia has gone on to thrive in the ultimate story of triumph over adversity.

She is a best selling author, a motivational speaker, humanitarian and athlete.

In 2016 alone, Turia has competed in her first IRONMAN competition, mentored close to 6,000 people through her online programs and trekked the Kokoda trail to raise money for Interplast, a not-for profit Turia is closely aligned to. Turia has raised over $1 million for Interplast since she began working with the organisation several years ago. Next up for Turia is the IRONMAN World Championships in Kona, Hawaii this October.

Widely hailed as one of the most adored women in Australia, Turia's "never give up" attitude inspires others to conquer their fears and be their best.