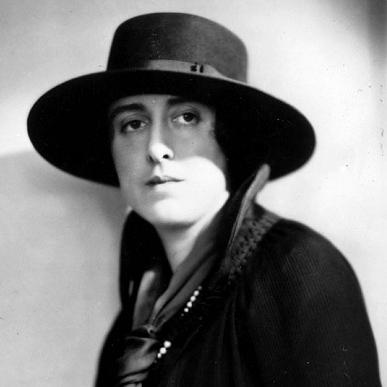 Vita


Sackville West


Poet, novelist and nature writer

1892–1962



The Hon. Lady Nicolson, Vita Sackville-West, was an English poet, novelist and gardener. She was famous for her exuberant aristocratic life, her strong marriage to Harold Nicolson, her passionate relationships with women and her gardens at Sissinghurst Castle, Kent.

Sackville-West's long narrative poem, The Land, won the Hawthornden Prize in 1927, and her Collected Poems won the prize again in 1933. Her best-known novels are The Edwardians (1930) and All Passion Spent (1931). Both titles were reissued alongside her earlier novel, Challenge (1923), by Virago in Spring 2011.
In 1946 Sackville-West was made a Companion of Honour for her services to literature. The following year she began a weekly column in the Observer called In your Garden. In 1948 she became a founder member of the National Trust's garden committee.

Sissinghurst Castle is now owned by the National Trust, and the garden Vita Sackville-West created there is open to the public. It is one of the most visited gardens in England.
Selected Titles
Heritage (1919)

The Dragon in Shallow Waters (1921)

The Heir (1922)

Challenge (1923)

Grey Wethers (1923)

Seducers in Ecuador (1924)

Passenger to Teheran (1926)

The Edwardians (1930)

All Passion Spent (1931)

The Death of Noble Godavary and Gottfried Künstler (1932)

Thirty Clocks Strike the Hour (1932) - short stories

Family History (1932)

The Dark Island (1934)

Grand Canyon (1942)

Devil at Westease (1947)

The Easter Party (1953)

No Signposts in the Sea (1961)