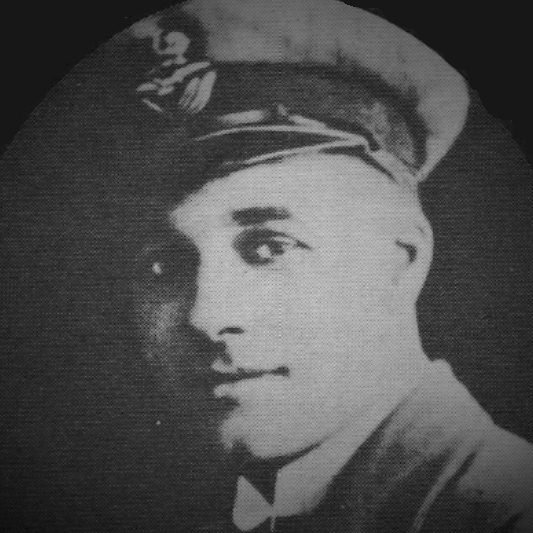 William Earl Johns was an English adventure writer, best known as the creator of the beloved Biggles stories, which drew on his experience as a pilot in the First World War. He wrote over 160 books, including nearly one hundred Biggles title, plus other novels and non-fiction books, and scores of magazine articles and short stories.

After his flying career with the RAF, Johns became a newspaper air correspondent, an occupation he combined with editing and illustrating books about flying. He created the magazine Popular Flying, which first appeared in March 1932, and included James 'Biggles' Bigglesworth's first appearance in print.
The first Biggles book, The Camels are Coming (a reference to the Sopwith Camel aeroplane), was published in August 1932 and featured its protagonist as a teenaged fighter pilot in the Royal Flying Corps (RFC) during the First World War. Biggles would go on to have hundreds of adventures across a long career – from flying Hurricanes and Spitfires in the Second World War to jet fighters in the Cold War era and being hired as a 'flying detective' for Scotland Yard. He is almost always accompanied by his cousin Algy, his mechanic Flight Sergeant Smyth, and the plucky Ginger Hebblethwaite, the son of a Northumberland miner.
Johns also created other beloved series, including the 'Steeley' series (1936–1939), featuring former First World War pilot turned crime-fighter Deeley Montfort Delaroy (nicknamed Steeley), the 'Worrals' series (1941–1950), detailing the exploits of plucky WAAF Flight Officer Joan 'Worrals' Worralson, and the 'Gimlet' series (1943–1954), whose hero is the dashing British commando Captain Lorrington 'Gimlet' King.
He also wrote a 10-volume science fiction series (1954–1963) that follows the interplanetary adventures of retired RAF Group Captain Timothy 'Tiger' Clinton, his son Rex, scientist Professor Lucius Brane (who invents a spaceship powered by cosmic rays) and Brane's resourceful butler, Judkins.
His other work includes eight standalone young adult novels, twelve novels for adults, and eight non-fiction books on aviation, pirates, treasure hunting and gardening.
W. E. Johns died on 21 June 1968 at the age of 75, while in the middle of writing a new Biggles story.