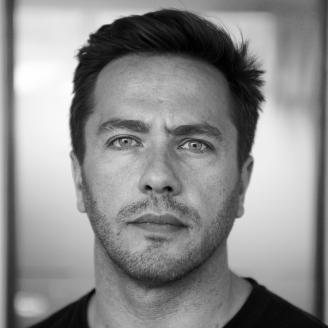 William Bridges
Writer and director for film and television
Biography
Will is a writer/director and film-maker.
Will has written Shut Up and Dance for Season 3 of Black Mirror and the hugely popular episode USS Callister for Season 4. Other forthcoming writing projects are fiction feature film Prize of Peril with Studio Canal and Grand Electric, and an episode of the smash hit drama series Stranger Things for Netflix.
Development projects include Obicera One with A + E Network for Hulu with Carlton Cuse attached as executive producer, and For Life, originally a short film made with comedian Brett Goldstein, which has been commissioned as a comedy drama for AMC.

CV
TV
Writer
Shut Up and Dance featured as part of Season 3 of the sci-fi anthology series. USS Callister recently aired as the first episode of Season 4.
House of Tomorrow
for
Netflix
Creator
The Duffer Brothers
Popular sci-fi drama series following mysterious events in the small town of Hawkins.
Writer & Creator
Futuristic comedy-drama TV adaptation of Will and Brett Goldstein's short film For Life
Executive producers Carlton Cuse (Bates Motel, The Strain) and Lindsey Springer are working with Will on his original global conspiracy thriller.
Director
Producer
Exec Producers - Jamie Campbell and Joel Wilson
A single mother struggling with the pressures of caring for a new born baby encounters strange events in her home. Something is trying to make contact. Something is interested in her new baby. Based on real life accounts, True Horror recreates these events from real witness testimony
Eleven Film
In development
Paranormal Witness is an American paranormal documentary television series featuring eyewitness accounts from everyday people who claim to have experienced paranormal activity.