Pulitzer Prize for Biography 2016

book
| Non-Fiction
| Jul 2015
US →
Penguin Press
(Ed. Ann Godoff)
UK →
Corsair (Little Brown)
(Ed. James Gurbutt)
Chosen as one of the Best Books of 2015 by Amazon in their Top 20, Top 100, Best Biography/Memoir and Best Sport/Outdoor categories. Also chosen as a Best Book of 2015 by Publishers Weekly, by the Washington Post as one of their Notable Nonfiction Books of 2015, and as the winner of the General Outstanding Sports Writing Award at the 2016 Cross Sports Book Awards.
A deeply rendered self-portrait of a lifelong surfer by the acclaimed New Yorker writer.

Barbarian Days is William Finnegan's memoir of an obsession, a complex enchantment. Surfing only looks like a sport. To initiates, it is something else entirely: a beautiful addiction, a demanding course of study, a morally dangerous pastime, a way of life.
Finnegan shares stories of life in a whites only gang in a tough school in Honolulu even while his closest friend was a Hawaiian surfer. He shows us a world turned upside down by the social upheavals of the 1960s. He details the intricacies of famous waves and his own apprenticeships to them. Youthful folly - he drops LSD while riding huge Honolua Bay, on Maui - is served up with rueful humor. He and a buddy bushwhack through Polynesia and discover one of the world's greatest waves. He becomes an improbable anthropologist: unpicking the picturesque simplicity of a Samoan fishing village, dissecting the sexual politics of Tongan interactions with Americans and Japanese, navigating the Indonesian black market while nearly succumbing to malaria. Throughout, he surfs, carrying readers with him on rides of harrowing, unprecedented lucidity.
Barbarian Days is an old-school adventure story, an intellectual autobiography, a social history and an extraordinary exploration of an exacting, little understood art.
Rights
Audio Rights
Available
The audio rights are handled by Liz Farrell.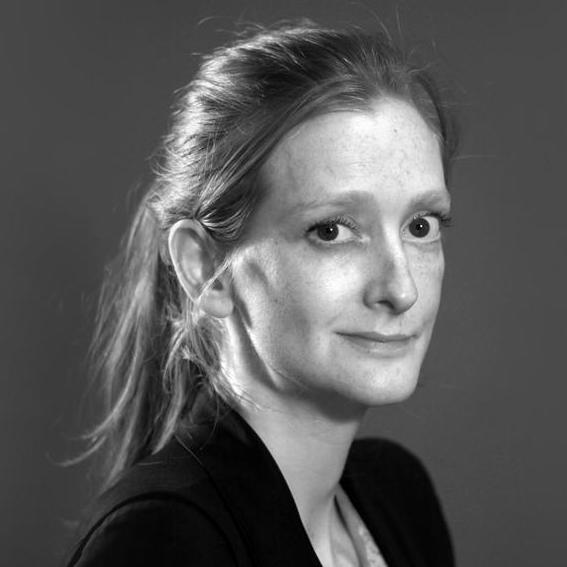 Daisy Meyrick manages the translation rights for Barbarian Days
Film Rights
Available
Contact Amanda Urban for more information
Translation Rights Sold
Bulgarian
World
Prozorets Publishing House
Chinese Complex
Taiwan
Mangrove Publications
Chinese Simple
Mainland China
Shanghai Translation Pub. Ho.
Dutch
World
Prometheus Books
French
World
Editions du Sous-Sol
German
World
Suhrkamp Verlag
Japanese
World
A&F Corporation
Polish
World
Wydawniczy Znak
Portuguese
Brazil
Editora Intrinseca
Romanian
World
Pilot Books
Spanish
World
Libros Del Asteroide E.L.
Reviews
A fascinating look inside the mind of a man terminally in love with a magnificent obsession. A lyrical and intense memoir.
Kirkus
Full Review
Part coming-of-age story and part travelog... Finnegan's writing is polished and bold
Stacy Shaw
Library Journal
Full Review
Finnegan masterfully weaves his personal experiences into a narrative that is alternately harrowing and anthropological... a must-read memoir
Hans Aschim
Ralph Lauren Magazine
Full Review
The book brought me closer than I'd ever been, or expected to get to the real, unfathomable ocean.
Alex Abramovich
Bookforum
Full Review
A revealing and magisterial account of a beautiful addiction
Publishers Weekly Starred Review
Full Review
It is in many ways, and for the first time, a surfer in full [...] electrifying [...] There are too many breathtaking, original things in Barbarian Days to do more than mention here — observations about surfing that have simply never been made before, or certainly never so well [...] and - visionary descriptions of oceanic beauty occasionally met with in surfing but seldom done justice.
Thad Ziolkowski
New York Times
[A] sweeping, glorious memoir [...] while it is a book about A Surfing Life — as the subtitle states — it's also about a writer's life and, even more generally, a quester's life, more carefully observed and precisely rendered than any I've read in a long time.
Ryan Bradley
LA Times
Barbarian Days is an old-school adventure story, an intellectual autobiography, a social history, a literary road movie, and an extraordinary exploration of the gradual mastering of an exacting, little understood art.
Chad Wiley
Transworld Business
A beautiful chronicle about the hunt for a perfect wave
Conde Nast Traveller
[A]stonishingly gripping, so luminous as to fill my dreams with curling overheads for weeks [...] Barbarian Days is huge, intimate, hyperreal, a bewitching account of an entire life by way of waves.
Olivia Laing
New Statesman
His quiet unostentatious prose captures the extraordinarily various moods of the sea. It precisely observes that strange mix of companionship and solitude found while waiting for a wave. It also charts an obsession [...] a powerfully evocative account full of vivid detail
Emma Townshend
Independent
Gorgeously written and intensely felt […] With Mr. Finnegan's bravura memoir, the surfing bookshelf is dramatically enriched. It's not only a volume for followers of the sport. Non-surfers, too, will be treated to a travelogue head-scratchingly rich in obscure, sharply observed destinations […] Dare I say that we all need Mr. Finnegan […] as a role model for a life fully, thrillingly, lived.
Peter Hellman
Wall Street Journal
Without a doubt, the finest surf book I've ever read […] All this technical mastery and precise description goes hand in hand with an unabashed, infectious earnestness. Finnegan has certainly written a surfing book for surfers, but on a more fundamental level, Barbarian Days offers a clear-eyed vision of American boyhood [...] what happens when literary ideas of freedom and purity take hold of a young mind and fling his body out into the far reaches of the world […] it also offers a convincing portrait of male companionship; the ways in which competition, budding sexuality and wanderlust cohere into friendships that feel both innate and timeless.
Jay Caspian Kang
New York Times Magazine
[A] masterpiece that recalls early James Salter [...] There is the shared insistence that lyricism can only be the product of layered knowledge and competence [...] Immersion in the technical grants access to the full rip of the oceanic sense: a mastery that is a form of surrender. As with surfing, this is also how one writes "at the edge of [one's] ability."
Geoff Dyer
The Observer (New Review)
[S]tunning [...] Finnegan deftly weaves it all together with candour and introspection that eschews vanity. His has been one of the great surfing lives, but he recalls it with humility, as if merely following something much bigger than him.
Fred Pawle
The Australian
Surfers reading this heartfelt and lovely memoir will feel an enlivening kinship. Landlubbers will begin to understand the obsession.
Mark Kamine
Times Literary Supplement
The writing is of such high quality – often making me think of the terse but elegant sentences of James Salter
Richard Williams
The Guardian
Full Review