tv


Producer

Ross Heywood

Director

Karl Beattie

Starring
Derek Acorah
Richard Felix

Production Company Antix Productions
The hit series Most Haunted was created and presented by Yvette Fielding, investigated purported paranormal activity. No two episodes were ever the same as Yvette and her team explored each case; travelling around Britain, Ireland and across Europe to discover and record supernatural activity.
The
Most Haunted
team included both paranormal and scientific experts in an attempt to deliver a balanced explanation for the ghostly activity it encountered. As each show investigated a new disturbing presence or eerie location, viewers were constantly tantalised with what might be captured on the latest hunt.
Media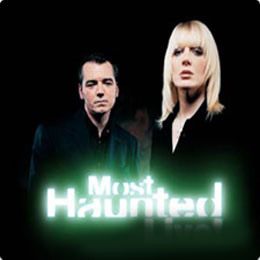 Reviews
It's going to be a real rollercoaster, the poor audience won't know what's going to hit them.
Yvette Fielding
Sky.com