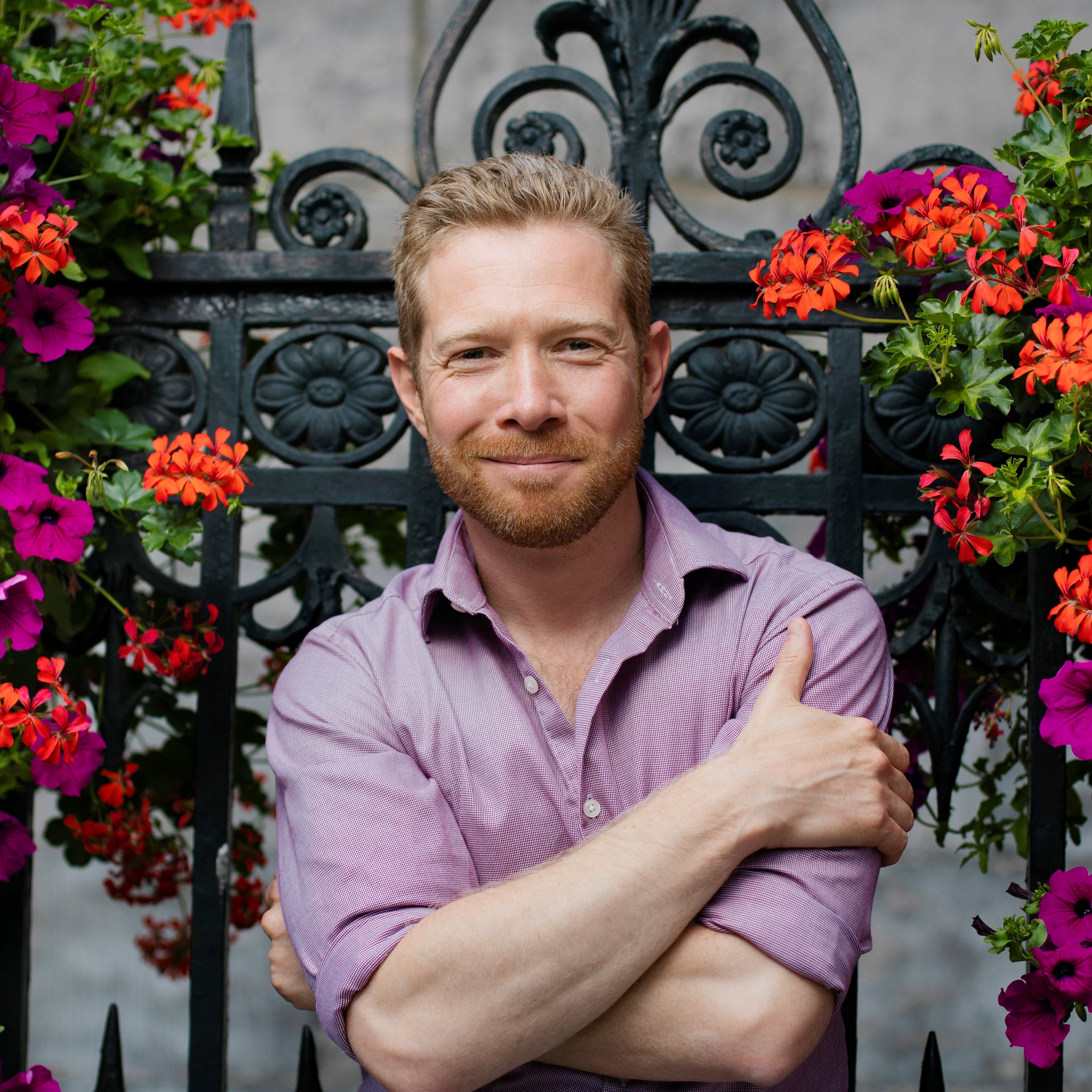 Zeb Soanes is known to millions as a trusted newsreader and comforting voice of the Shipping Forecast on BBC Radio 4. He is a regular on The News Quiz, has reported for From Our Own Correspondent and presented BBC Radio 3's Saturday Classics. Sunday Times readers voted him their favourite male voice on UK radio. On television he launched BBC Four, where he presented the BBC Proms.

He studied Creative Writing and Drama at UEA and has written for The Observer, Country Life, The Literary Review and regularly talks at festivals. His best-selling first book for children, Gaspard the Fox, illustrated by James Mayhew begins a series of stories based on the real urban fox that visits him at home in London. It was followed by Gaspard Best in Show.
He trained as an actor and has become 'the go-to person for music narration, specialising in children's concerts' (Daily Telegraph) performing favourite orchestral works including Peter and the Wolf, Babar the Elephant and Paddington; his own story Gaspard's London Foxtrot is being adapted as a major new work by Jonathan Dove for London's Philharmonia Orchestra and numerous partner orchestras around the UK.

In recognition of his efforts to culturally rehabilitate the urban fox he was made the first patron of the Mammal Society.

'The wonderful thing about Gaspard the Fox is that it's hard to imagine a time when he was never there. He has the look and sound - in the words and pictures on the page and the music of the orchestra - of a classic. Three cheers for Gaspard!'
— Philip Ardagh, Roald Dahl Funny Prize winning author
on Gaspard's Foxtrot
Another wonderful tale of the exciting adventures of Gaspard, our urban fox friend, beautifully told and illustrated. A real treat.
Dame Patricia Routledge
on Gaspard's Foxtrot